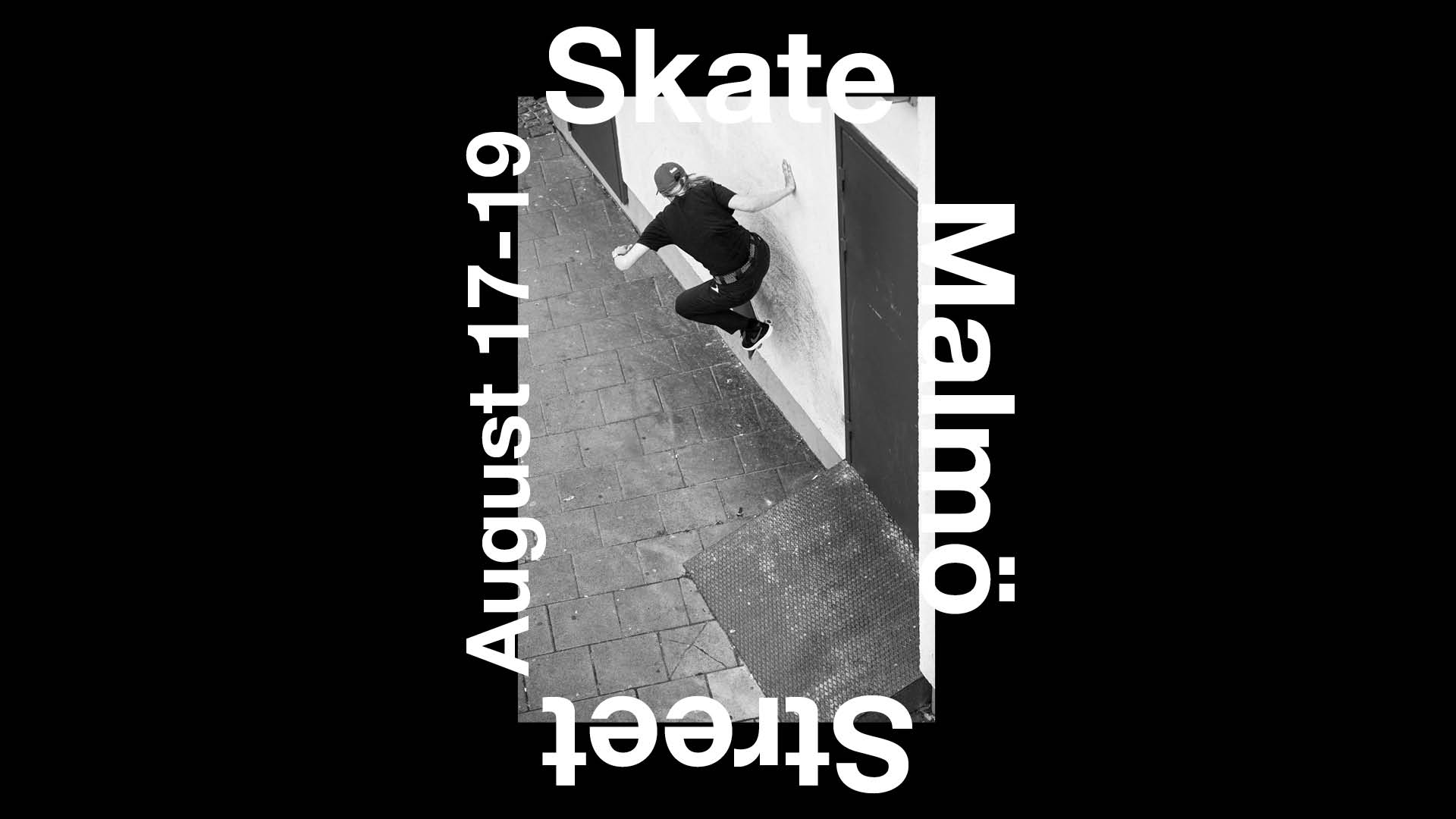 Skate Malmö Street 2018 – The Recap
Skate Malmö: Street 2018 was a weekend of sessions all over Malmö. Entry was team-based, open and free. Anyone could enter. Skateable installations was spread around the city, Källan Open kicked off on the friday and of course the Svampen Session ended it all on the Sunday. 
Text: Gustav Svanborg Edén
Photos: Alexander Oliviera
There it is – Three days, three events and hoards of skaters roaming around Malmö. 
'What's going on? There are skaters everywhere.'
Friday brought Polar into the mix with Källan Open with tricks for cash followed by the premiere of We Blew it at Some Point. Calle Svantesson closed the show by committing himself and board in spite of feasibility of that all-too-long kicker to kicker setup. And much more. 
An unfortunate incident took place at Källan Open where a conflict rose between two skaters and discriminating language was used. We want to take this opportunity to stress that Skate Malmö strives to create a safe and welcoming space for everyone and that sexism, transphobia, homophobia or racism does not belong here. We are working continually to improve our organization to achieve the goal of becoming the most welcoming skate event out there. 
Getting things in place for Saturday had provided an interesting challenge. Three architects working with three different installations produced in six different locations all being placed over two days. And some of them, well, heavy. 
'We're going to need a bigger truck.'
'Wasn't that the biggest one?'
'Apparently there is one bigger. It's coming tomorrow.'
As registration started Saturday morning we started to get an idea of what was to come. Teams in full costume, hoards of kids waiting at the garage rooftop, long travellers and even some Gold School representation. 
'Send them away to Värnhem as quickly as possible – it's crammed here'
'Värnhem is crammed too'
'Nobel?'
'There too.'
'Right. Keep them here, then.'
The event setup was to have each team session each spot for two hours. But spread out – not all teams at once. Then film three edits by the end of the day. #skatemalmostreet2018
Going round the spots, it became clear that all three were kicking off throughout the day. So many differerent teams in different stages of their respective sessions, winding in and out of waves of intensity. Like a lung, breathing life into the city. Man. Totally. 
Alexis Sablones 'Lady in the Square' installation at Värnhemstorget provided new banks, transitions and ledges to a traditional ledge spot, opening up whole new ways of approaching the space. Rich Holland's 'We're All Golden' at Nobeltorget introduced new geometrical combinations where the golden mega-kicker was heavily sessioned in spite of its knee-crumbling prospects. Søren Enevoldsens modular 'Prototype 1' opened up opportunities to place kickers, ledges and rails in different konstallations, opening up the existing features of the garage rooftop. By seven, the sessions were still going. 
As the edits started coming in, the challenge of picking winners became real. 
'Shouldn't those who made the best edits win?'
Of course they should. See below for results. 
And of course, Sunday brought Svampen Session. New obstacles from the Lindängeskolan modular setup and good tunes from DJ Bella set the scene.  New for this year were the Svampen Summer Games, adding some fun (and confusion) to the day. 2-person drag-race and tic-tac challenges finished things up, leaving only the prize-ceremony. There it is, over and out. 
Or not. After a few hours packing up, walking through Folkets Park and past Svampen, sessions were still brewing with skaters squeezing the last out of the weekend. 
Thank you to everyone who made it. See you next year. 
Make sure you check out #skatemalmostreet2018 for all the edits and all the action from the weekend.
Saturday Winners:
Best Nobel Square Edit – Professor Tao's Labrats
Tor Ström, John Gardner, Hugo Boserup, Ville Wester, Diego Todd
Best Värnhem Edit – Team Adidas
Günes Özdogan, Filip Almkvist, Heitor Da Silva, Patrick Zentgraf, Martin Sandberg
Best Södervärn Edit – Smish
Sarah Meurle, Beatrice Domond, Stephanie Nurding, Emma Lindgren, Johanna Juzelius, Alexis Sablone
Saturday Overall Best Edits
Best Period Drama Trilogy Award – The Nobel Savages
Andrew Gibbons, Mike O'Shea, Phil Evans
Best Feelgood Edits with  a Homemade Soundtrack-Award – The The Way Way
Amandus Mortensen, Sondre Mortensen, Emma Bernström, Mimmi Leckius, Adam
Bonus Awards:
Best junior edit: Team Surfers
Benjamin Elk, Hampus Winberg, Noah Albrektsson, Jullian Selander
Makes me wanna go skate edit – Post korv lover crew – Nobel edit
Martin Ottosson, Danijel Stankovic, Christian Mattsson
Slayers of the weekend – Team Fritte
Rasmus Salcin, Carelle, fritte, Andreij Tarrasov,
Classy Classics – Primitive
Axel Lindqvist, Orre Wennberg, Erik Hedberg, Alex Carelle, Willaim Engström
Young and Hungry – Osama boys
Herman Möller, Ville Rockäng, Oscar Göthlund
Skateboarding looks better in black and white-award – Da Kult
Una Farrar, Helena Long, Shari White, Amy Ram, Fabiana Delfino, Breana Geering , Norma Ibarra
Sunday Winners:
Svampen Summer Games:
Tic Tac, spin, shove relay – Professor Taos Labrats
Dragrace – Ack värmland
Svampen edit winners:
Primitive
Da Kült
Adidas
Osama Boys
Smish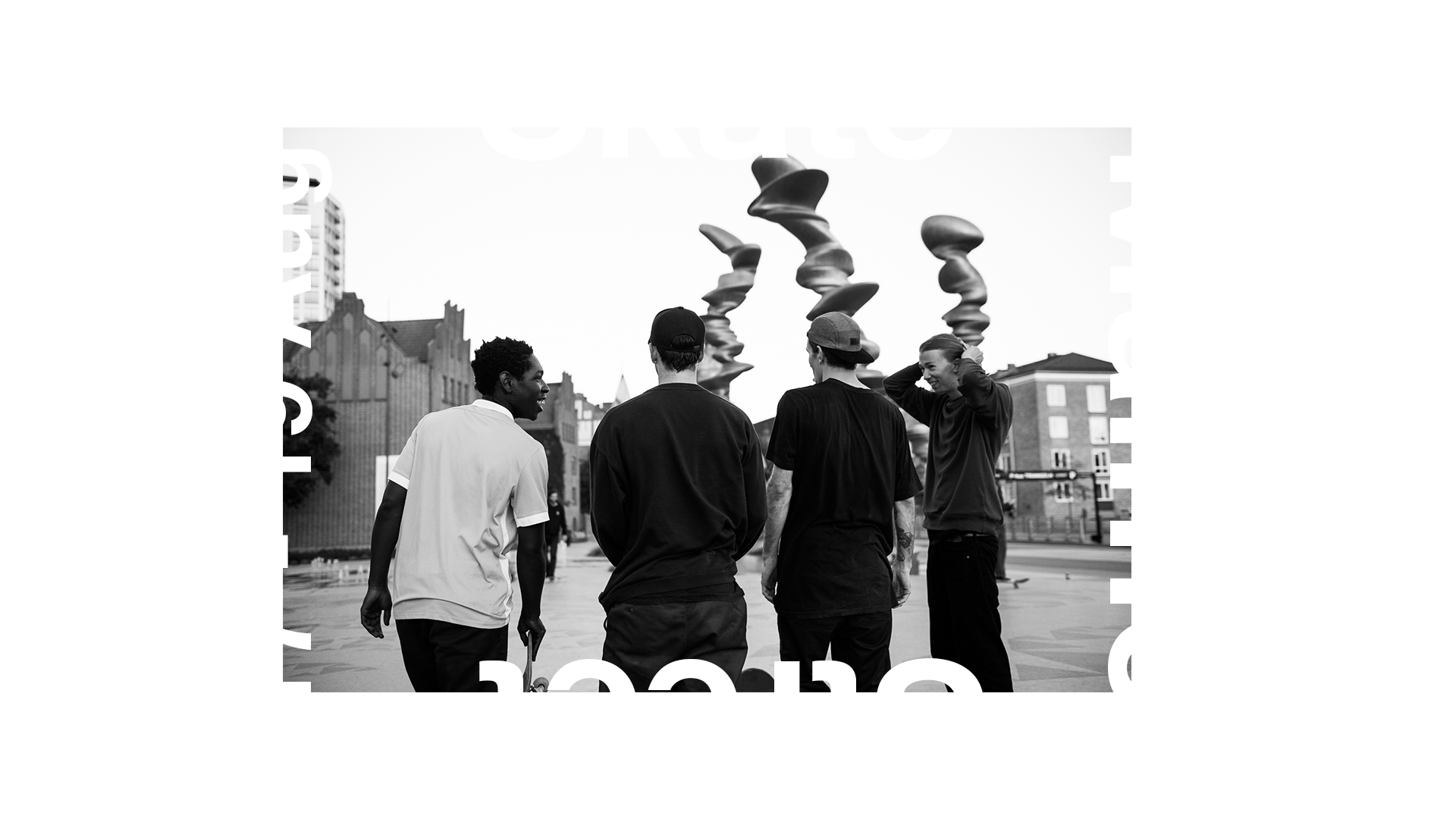 ---
FRIDAY AUGUST 17: 
Polar Skate Co. presents KÄLLAN OPEN: 16.00-20.00
Location: Möllevångstorget, Simrishamnsgatan/Ängelholmsgatan
Closed street, open session. Raw setup provided by Polar Skate Co.
More info @polarskateco
REGISTRATION for teams for the weekend opens from 16.Register and get your schedule for Saturday.
WE BLEW IT AT SOME POINT Polar Skate Co. film Premiere
Location: Moriska Paviljongen
Doors open at 21.00
---
SATURDAY AUGUST 18: 
THREE SPOTS / 11.00 – 18.00 
Three new installations by architects Søren Nordal Enevoldsen, Rich Holland and Alexis Sablone at Värnhemstorget, Nobeltorget and Södervärn Parking Garage. Architects will be on site to answer questions regarding their installations 13-16.
REGISTER YOUR TEAM at Södervärn Parking Garage rooftop. 11-12.
Your team will be presented with a schedule for what order to session the different installations.
Every team gets two hours at each spot to film an instagram edit and tag #skatemalmostreet2018.
Session 1: 12-14.
Session 2: 14.30-16.30.
Session 3: 17-19.
All edits posted by midnight. Use #skatemalmostreet2018
Best edit from each spot win €1500. Bonus prizes and more.
FOOD/DRINK 20:30 – late
at Carib Creol
---
SUNDAY AUGUST 19:
SVAMPEN SESSION / 12.00 – 18.00
Location: Konsthallstorget
Good tunes, good times and different sessions at Malmö's #1 Plaza. 
Summer-game team challenges, head-to-head team battles. Something for everyone.
PRIZE CEREMONY of winning edits, challenge winners and more 17.00
SKATE MALMÖ STREET IS AN EVENT FOR PEOPLE INSPIRED BY SKATEBOARDING
Sexism, homophobia, transphobia or racism does not belong here.
EVENT RELATED ENQUIRIES: 
Event coordinator – Gustav Svanborg Edén: gustav.eden@malmo.se
MARKETING AND PR-ENQUIRIES: 
Skateboarding Media – Nils Svensson: nils@bryggeriet.org
General Media Enquiries – Andreas Ivansson: andreas.ivansson@malmo.se
PARTNERSHIP ENQUIRIES: 
Event coordinator – Gustav Svanborg Edén: gustav.eden@malmo.se