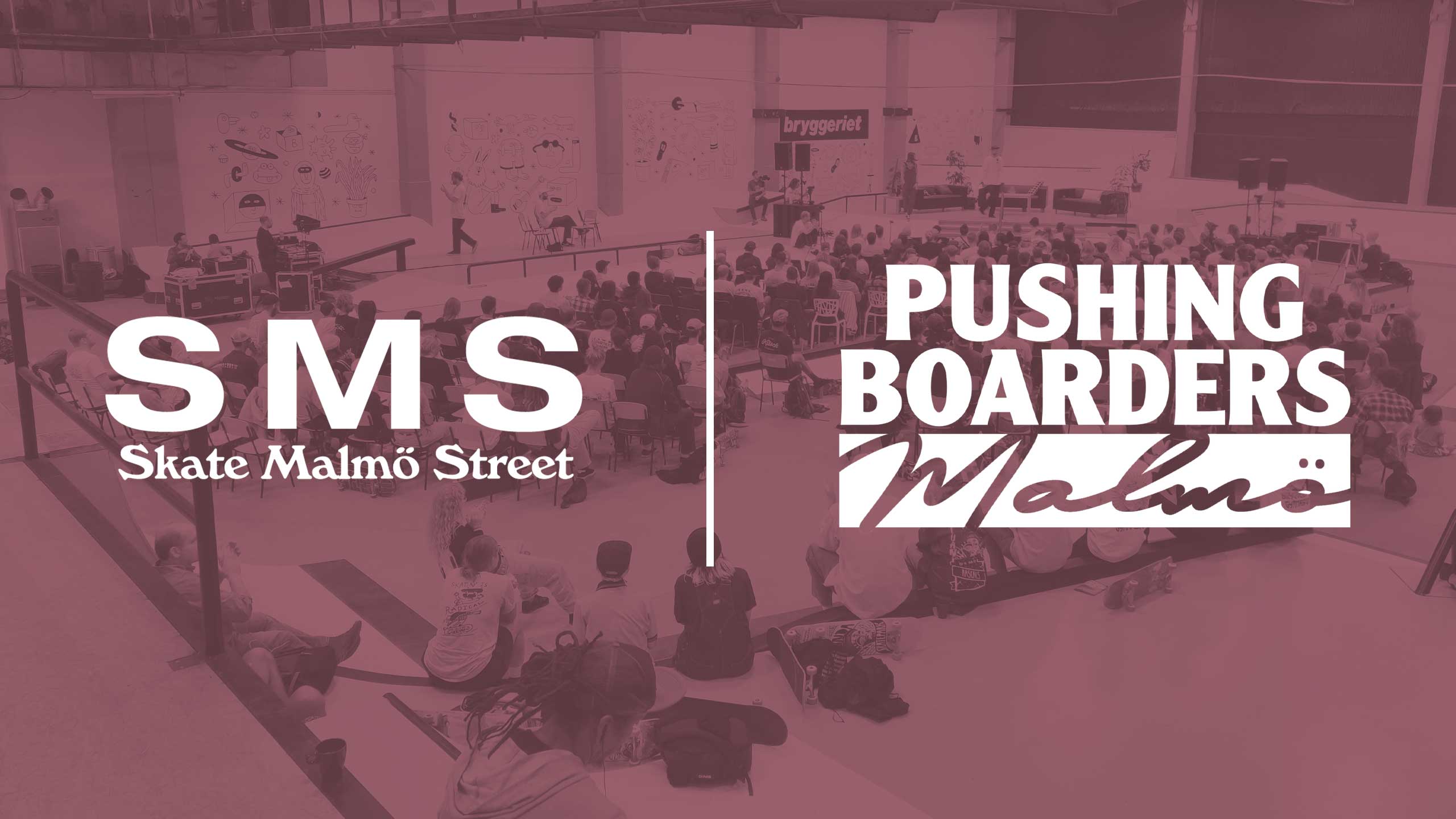 Pushing Boarders / Skate Malmö Street
Over the years, the Skate Malmö crew have discussed creating a platform for everything skateboarding that doesn't fit in the box. We all know skateboarding transgresses categories, yet it is continually subject to attempts at categorization. 'It' is not strictly a sport, artform or coherent culture, but can be configured to be a sport, intersect with the artworld and be appropriated for the purpose of appealing to a customer base susceptible to ideas of self-determined identity. All in all, skateboarding is susceptible to getting reeled in and repackaged. 
We found ourselves increasingly frustrated with how the culture we shared a sense of ownership for gradually transformed, seemingly without reaction from the community. What's with the jocks? Who let this shit fly?  Were we missing meetings? 
Of course, the answer is yes. For all its growth and diversification, big decisions that shape conditions for skateboarding have been made by a relatively small group of people. And to be fair, we ourselves are in many ways part of that group. 
So what to do? The obvious answer would be to offer a platform for people to give voice to experiences, research and self-reflection. Even better – be one step behind and discover that another crew have already brought that idea into action.
When we visited Pushing Boarders in London last year it was a relief to discover how many voices there were that were actively engaged in helping skateboarding evolve. We were exposed to previously unheard voices and perspectives there that challenged our own assumptions. Pushing Boarders offered a space and invited those invested in skateboarding to begin a conversation.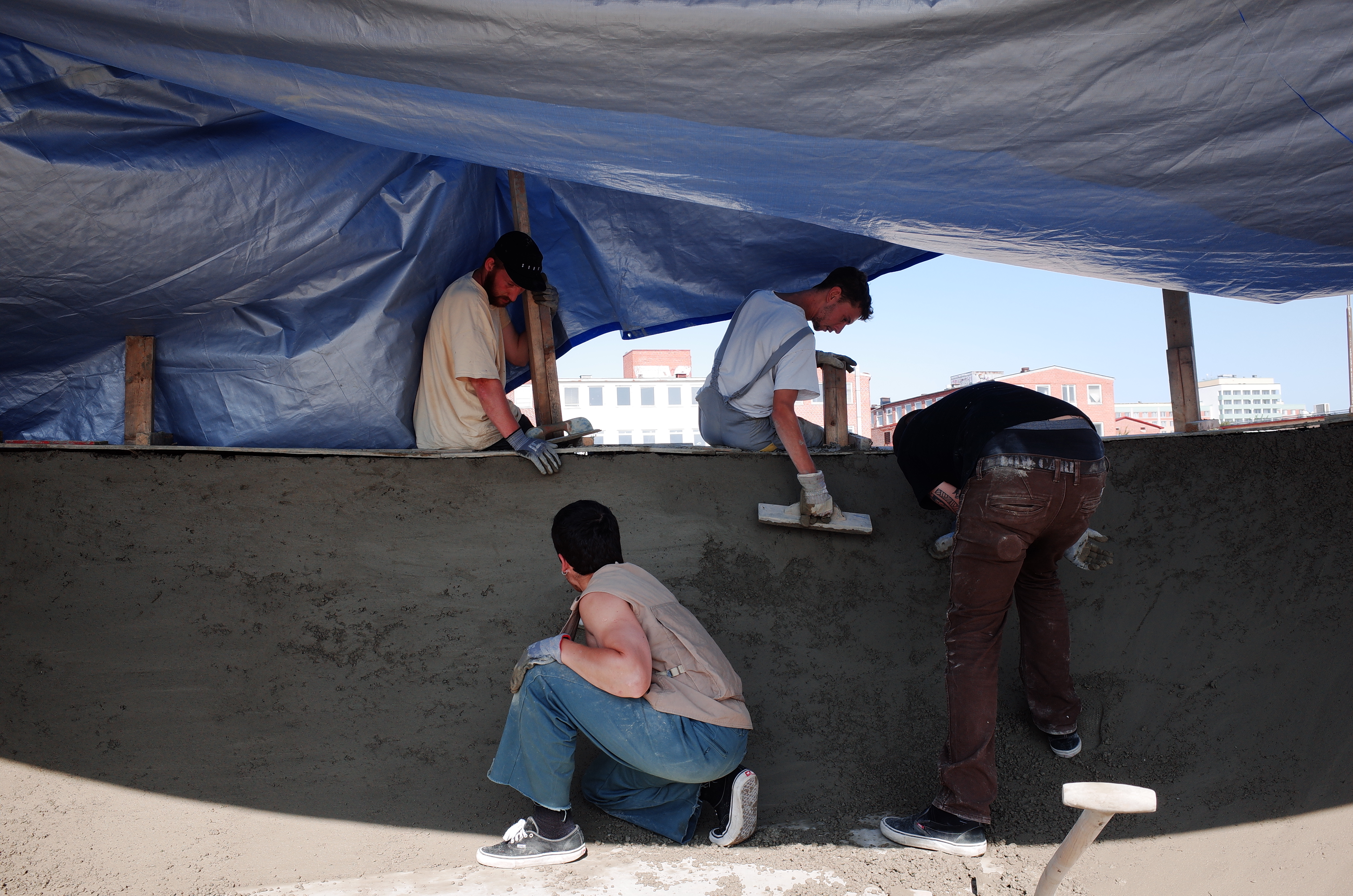 We wanted to help that conversation continue and offered to partner with Pushing Boarders for 2019. The idea was to combine Skate Malmö Street with Pushing Boarders for a whooping five-day skate marathon. Talks in the mornings, skating in the afternoons, the SKATE 2019 exhibition and the Smörgåsboard film festival weaving through it all. Tight. Schedule. Big. Week.
And the conversation did continue. You could certainly 'feel it in the room'. Every space sets a framework of norms that dictate behaviour and provides an emotional framework for each individual in it. To be included or excluded, to sense tolerance or intolerance, to be aware of signs and codes in clothes or behaviour or to feel alienated from the context. Pushing Boarders set out to challenge these norms and offer space to create different dynamics. To make visible the inherent power-structures in the community. And in this they largely succeeded.
Different panels brought different experiences. Many of them warm, liberating and supportive. Others like a long-boiling pot where the panel offered an opportunity to lift the lid and let out some highly pressurized steam.
Ironically, offering a space for developing insight entails making mistakes from lacking that very insight. Indeed much of the feedback and criticism found in the negative spectrum from Pushing Boarders reflects the very gaps in understanding that Pushing Boarders set out to fill. This is, of course, the point of doing it in the first place. To start a conversation, not to end it. The Pushing Boarders team offered that space. Thank you. 
If you missed out or want a chance to catch up on the panels, they are now online.
PUSHING BOARDERS TALKS 2019
If you are wondering about Skate Malmö Street, it is a series of events around the streets of Malmö that introduces new skateable objecs such as blocks and sculptures around the city. Team sessions, open entry, street spots. 2019's edition ran parallel with Pushing Boarders and this happened: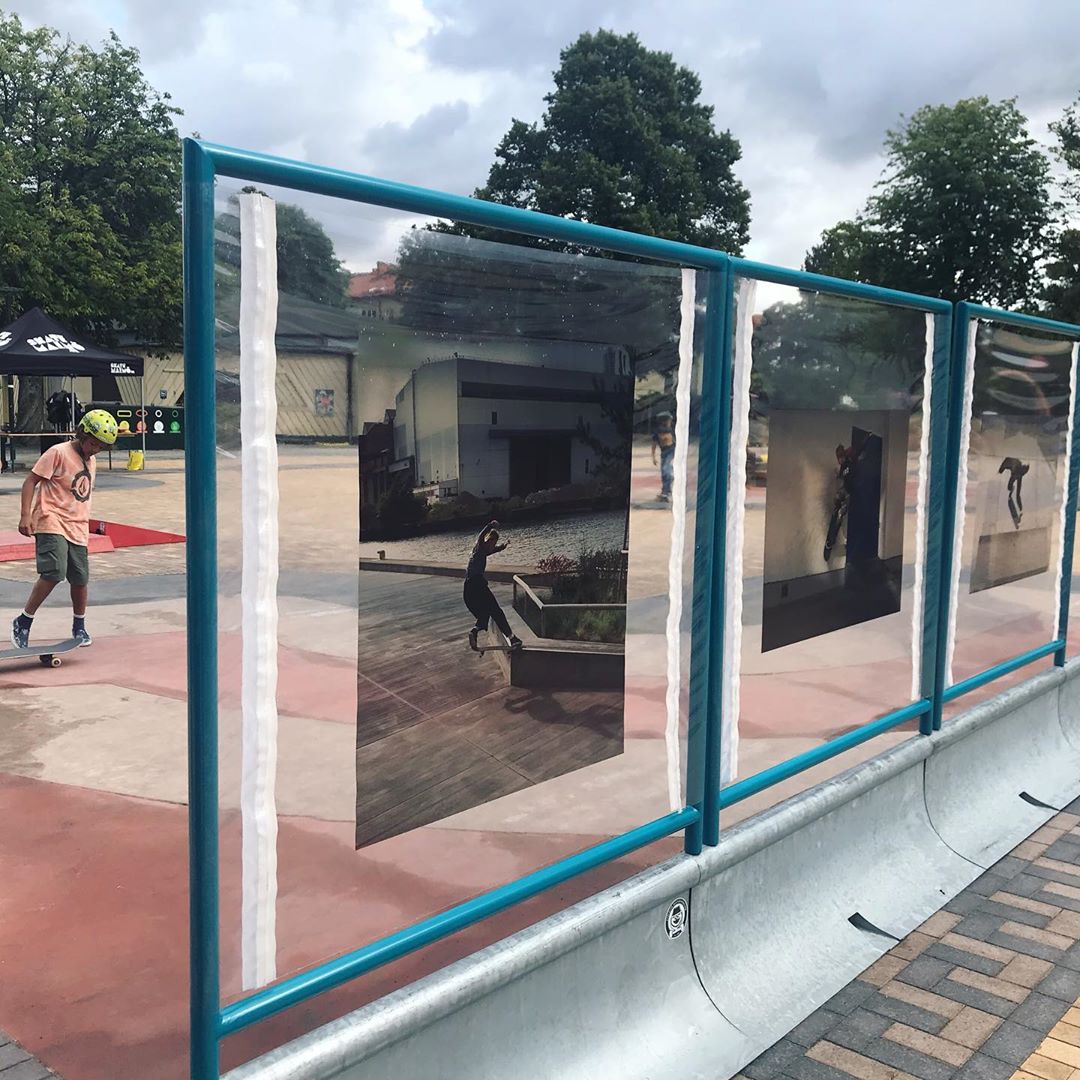 Wednesday: 
The SKATE 2019 exhibition that had toured Sweden opened in Folkets Park. We skated
sculptures by Søren Nordal Enevoldsen. The sun was out. It was rad. A side-session took on its own life with skaters creating a new skate-zone on a side-path in the park til the early hours of the morning.  
Thursday: 
Panels were held at Bryggeriet. The idea was to head to the DIY-spot Pig Barrier to open a new section of the spot poured by the people on the Globally Stoked panel in the previous week. Unfortunately, rain stopped play. Luckily, the new indoor street course at Bryggeriet was finished, so the session could happen indoors. After sitting in a brand new skatepark all day listening to talks, getting to skate it in the end was perhaps not a terrible option.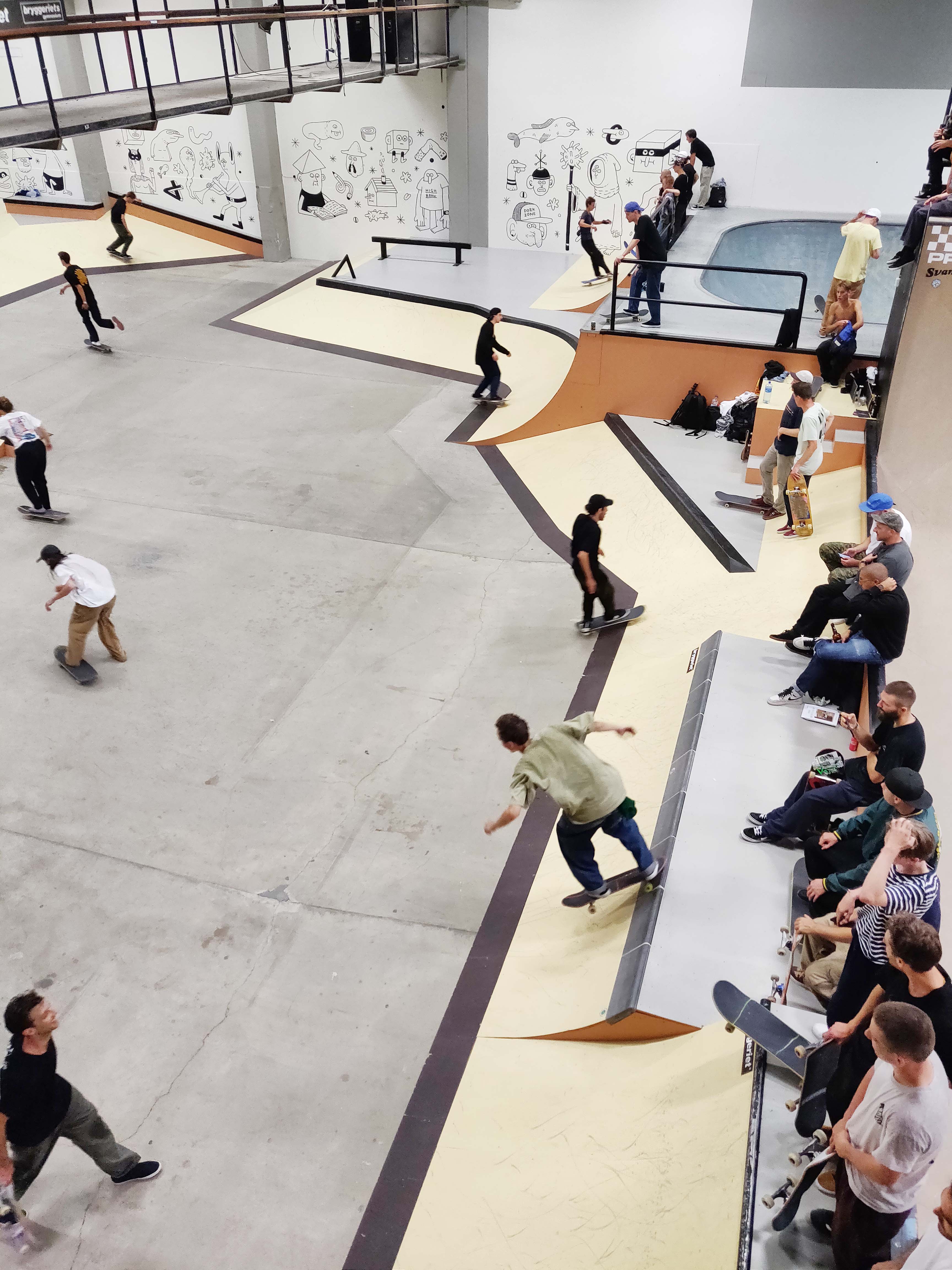 Friday: 
The morning offered panels at Moriska Paviljongen and the afternoon sessions downtown. A full-pipe sculpture and 3-in-a-row benches offered a quick session before moving on to the Maritime University where sculptures by Rich Holland had been added to the existing spot. Sessions in teams. Awards. The usual. 
The Maritime University session was followed by Anything at All spoken word event and film screening. Different skaters reading different texts of their choice. One of those spaces mentioned above. Thanks Kyle Beechy for making it happen and Lina Linde for the Smörgåsboard film festival screenings. Check out Vent City for more on the spokn word events.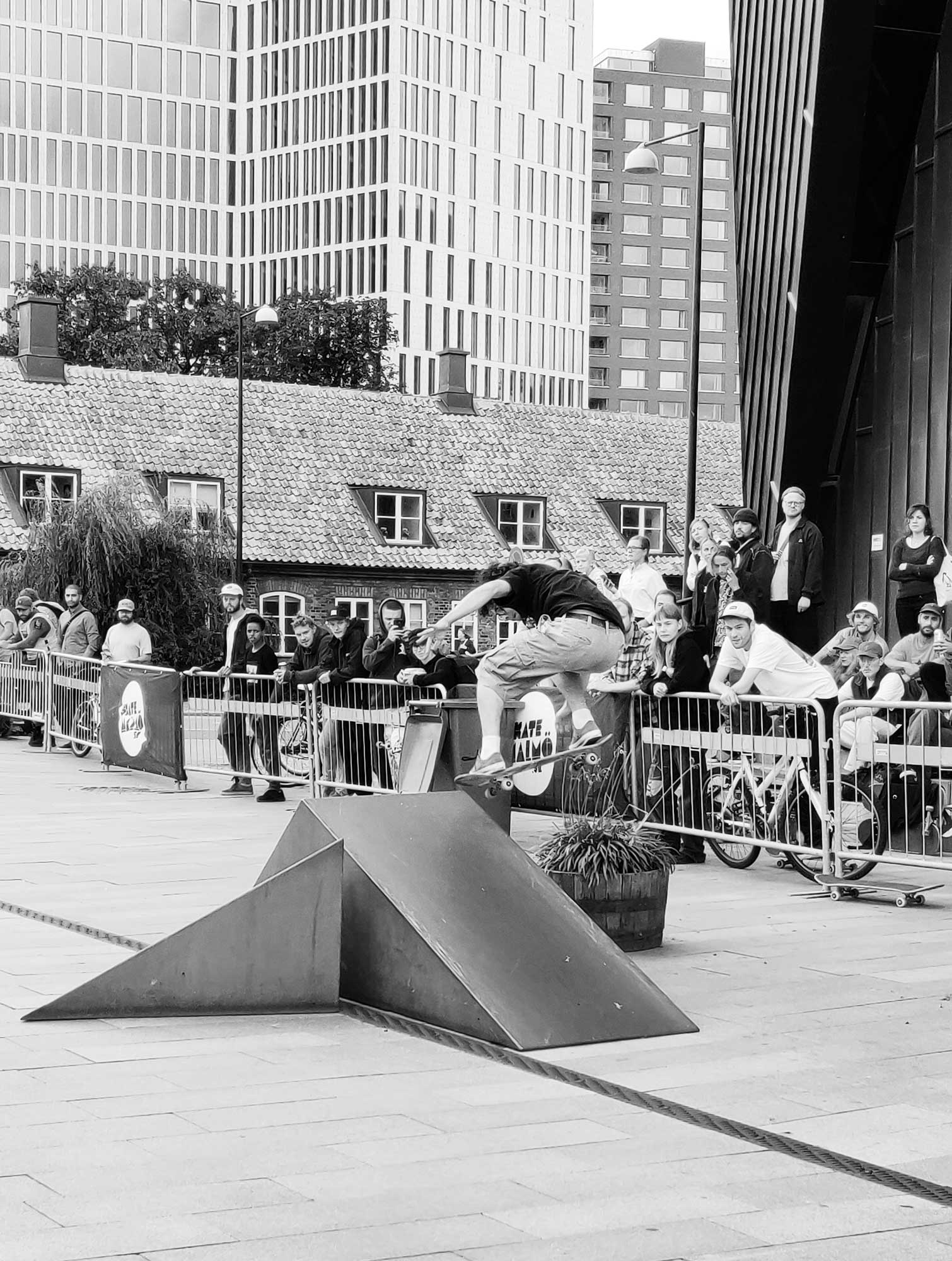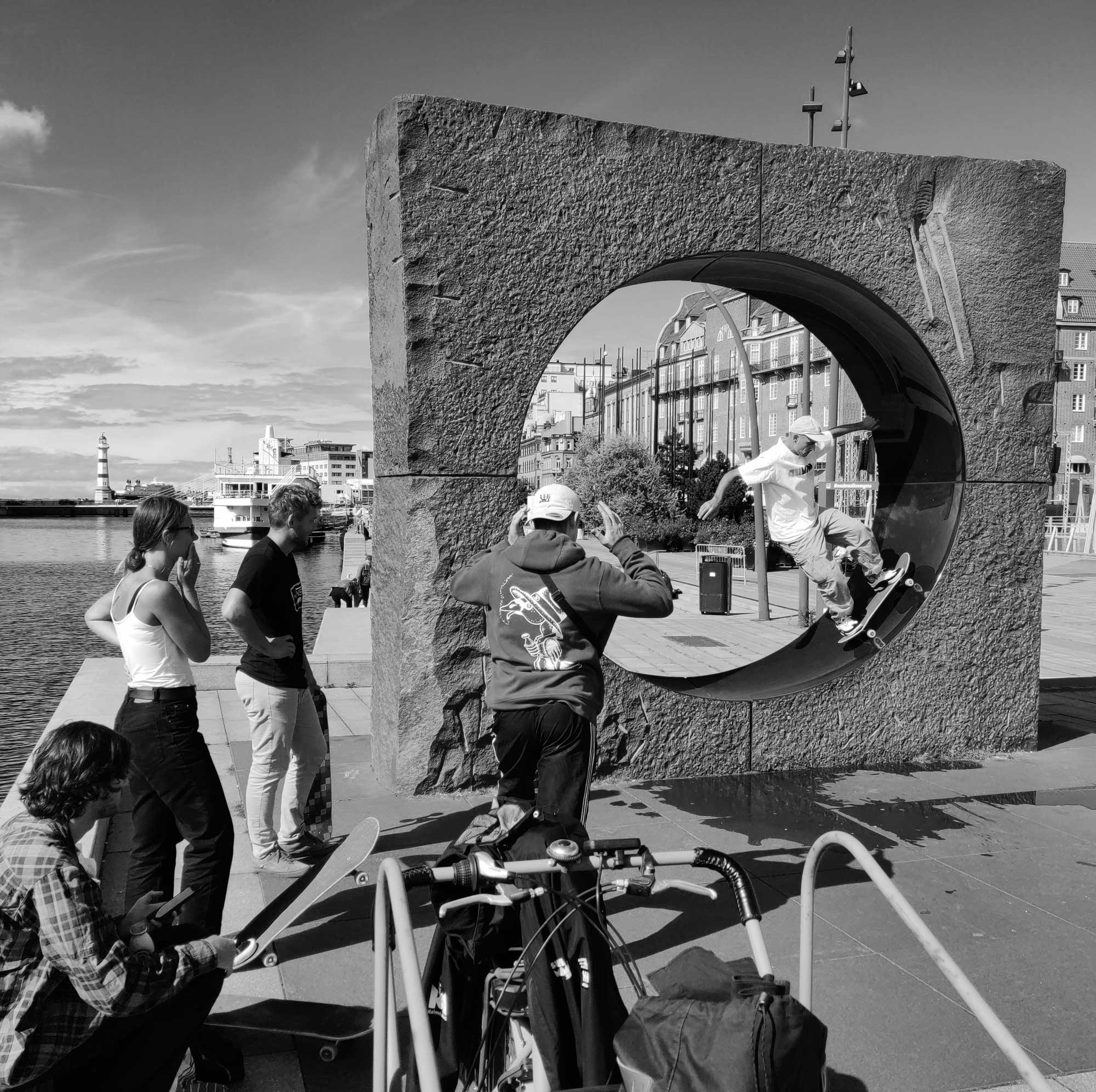 Saturday:
Saturday offered more talks and more rain. The main event planned for the weekend was the Apelgård School skate session. We had collaborated with the school to introduce a new concrete mini-bowl/tennis court in the actual schoolyard and were planning a block-party with the local kids and visiting skaters. Terrible call to make, but again, rain stopped play and the session moved indoors to Bryggeriet. The Smörgåsboard Film Festival ran in Folkets Park til midnight with screenings and talks from among others the fine crew behind the Vladimir skate film festival in Fazana.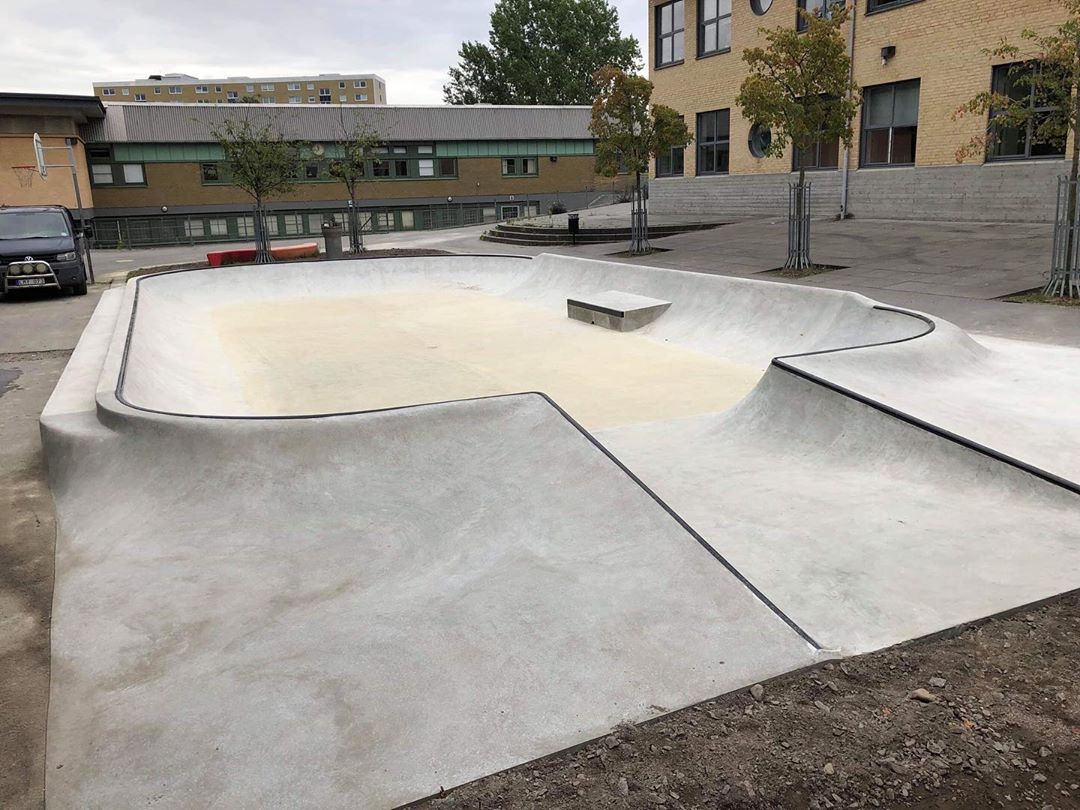 Sunday:
Sunday meant final talks and once again rained out outdoor sessions. We wrapped things up by screening the edits the different teams skating throughout the week had put together and let the crowdometer pick the winners. Trusting to (dubious) technology, prizes were given out and time finally given to decompress an impressively dense week. Check #skatemalmostreet2019 for entries.