Folkets miniramp jam / june 1, 2019/ Folkets park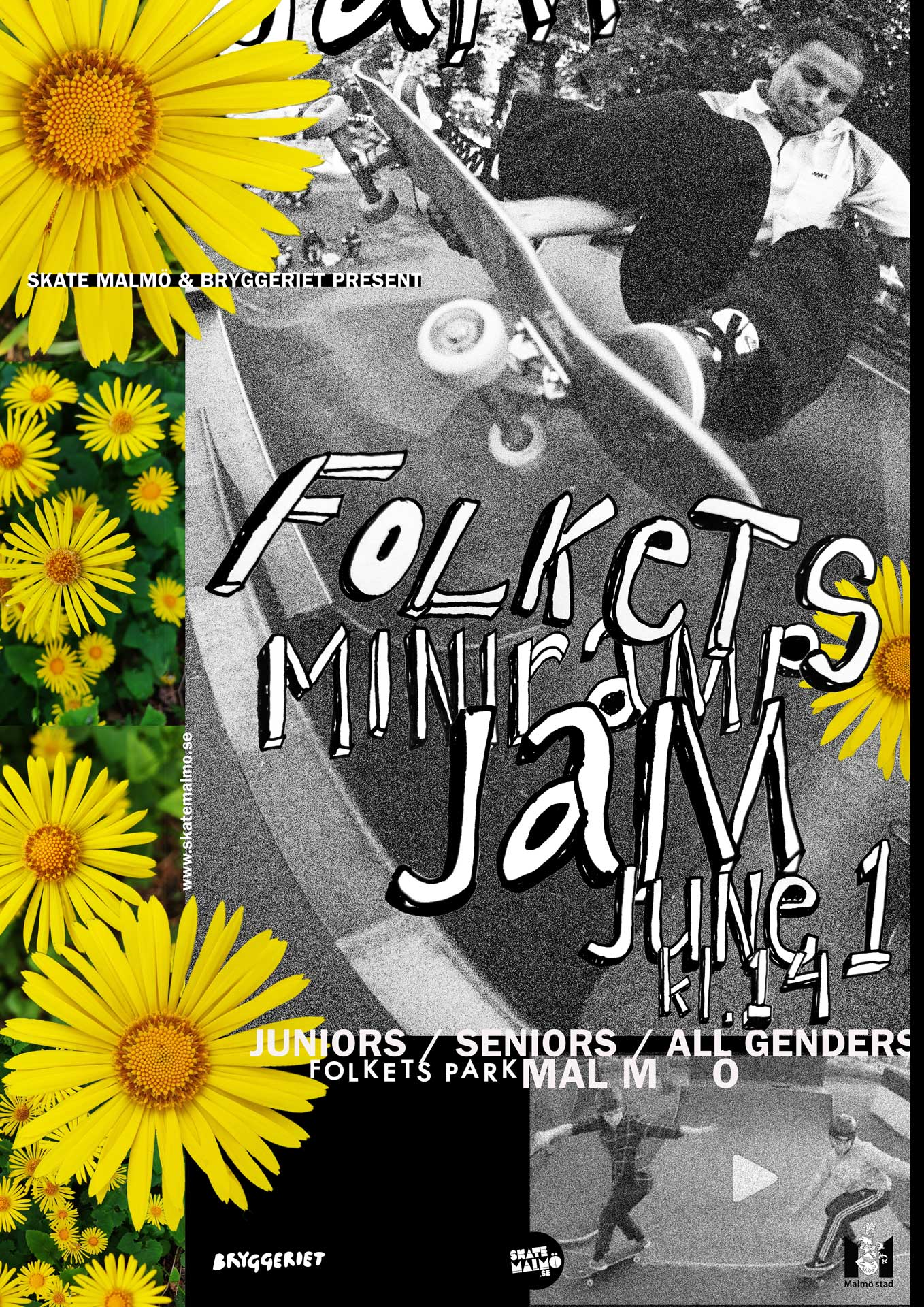 Folkets Miniramp Jam has been running for quite some time now, and every year the ramp has been renovated and in pristine condition. This year was no exception with a new surface of superfast Gatorskins. It was also decided to push the comp a month for some warmer and nicer weather. That decision paid off and we had a lovely warm and semi sunny day. 
As usual the session was flowing and in great spirits. All genders, all together. Great times as usual. The day ended with the BBC volume 1 premiere at the new outdoor cinema in the park. 
Cheers for a great day. 
Photos by EKEN and Nils
Video by Tom Botwid. 
| | |
| --- | --- |
|   | JR Finalists |
| 1 | Hampus Winberg |
| 2 | Nicklas Sundgaard |
| 3 | Elias Larsson Johansson |
| 4 | Ville Jacobsson |
| 5 | Vincent Soons |
| | |
| --- | --- |
|   | GIRLS |
| 1 | Lily Stoephasius |
| 2 | Elsa Löthman |
| 3 | katja uneborg |
| 4 | Emma Fastesson Lindgren |
| 5 | Felicia Jacobsson |
| 6 | Hedda Hjertberg |
| 7 | Tora Stoephasius |
| | |
| --- | --- |
|   | SR Finalists |
| 1 | Gabbe Viking |
| 2 | Oski Rozenberg |
| 3 | Elias Nielsen |
| 4 | Herman Möller |
| 5 | Fernando Bramsmark |
| 6 | Fleming Pedersen |
| | | | |
| --- | --- | --- | --- |
|   | Bonus Awards |   |   |
|   |   |   |   |
| 1 | Edvin Kristiansson – Nosepick |   |   |
| 2 | Felix Jacobsson – Stalefish fakie award |   |   |
| 3 | Amandus Mortensen – best flow-flow |   |   |
| 4 | Andy Scott – best on-demand invert |   |   |
| 5 | Hedda Hjertberg- Layback Award |   |   |
| 6 | Tora Stoephasius – Disaster survivor award |   |   |