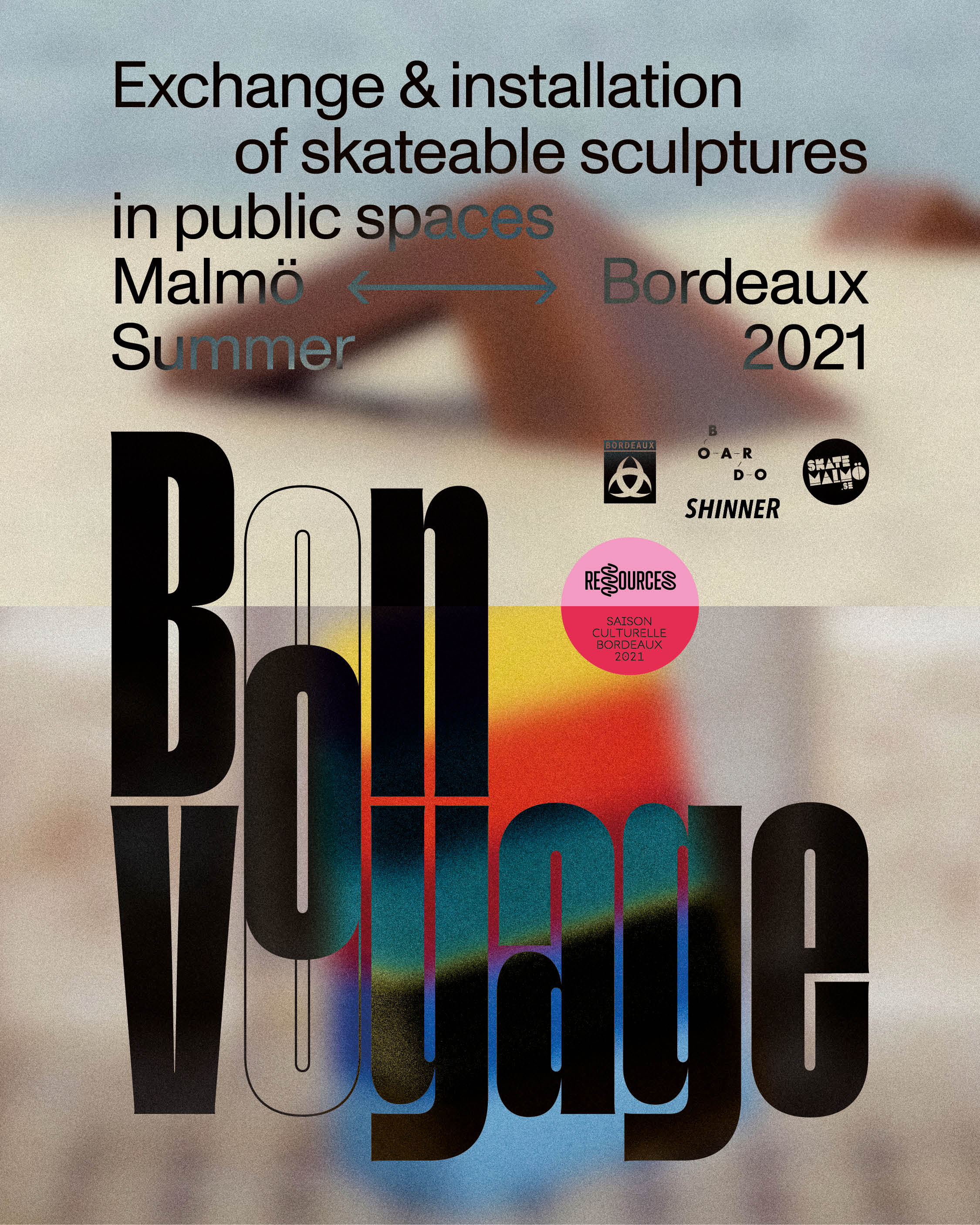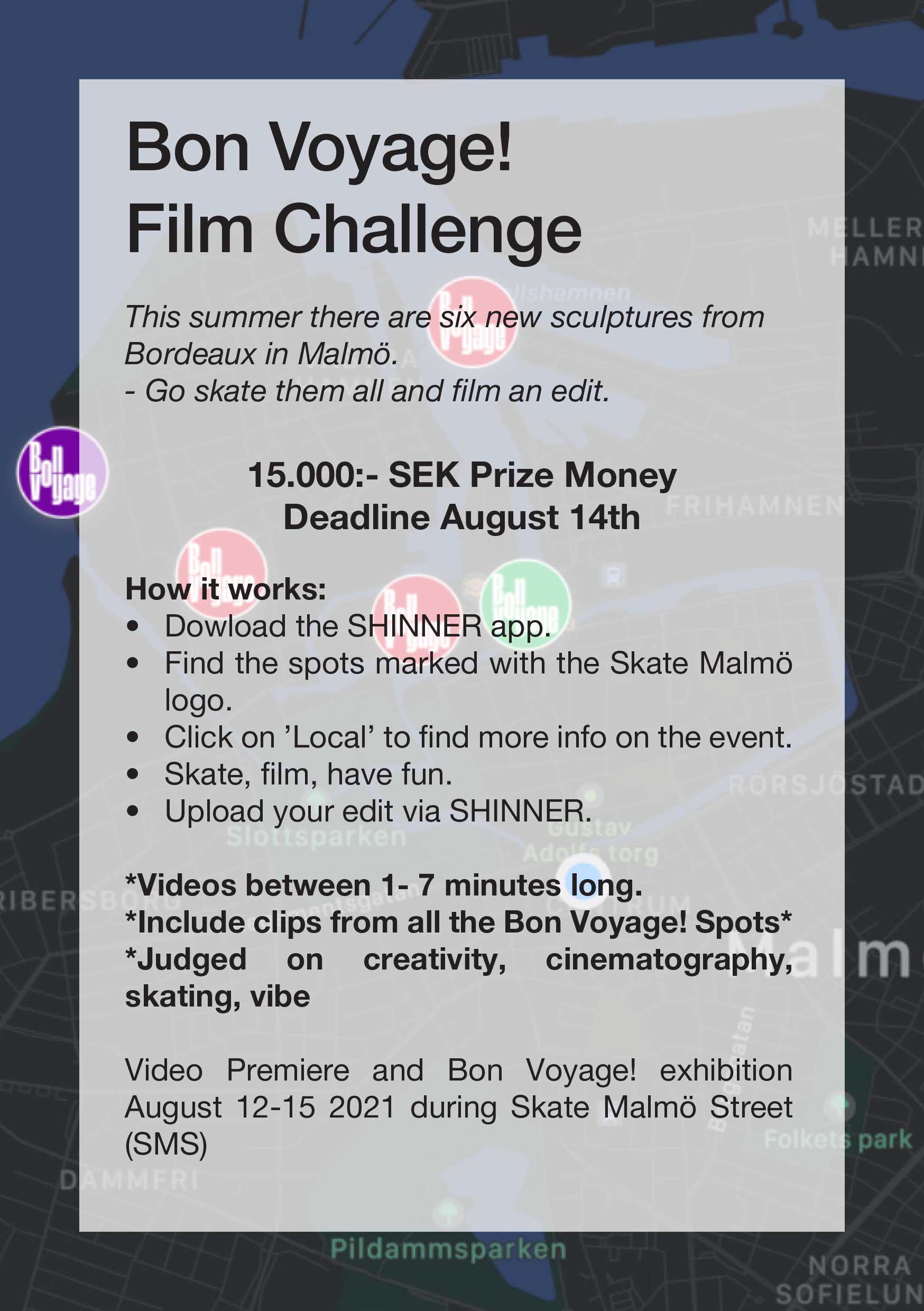 Bon Voyage!
– An exchange of skateable sculptures between Malmö and Bordeaux
Bon Voyage! Film Challenge!
This summer there are six new sculptures in town from Bordeaux. 
You have until August 14th to skate them with your friends and film an edit. 
The edits will be judged based on the creativity of the clip, cinematography and vibe as well as the quality of the skating. 
15.000:- SEK Prize Money
Deadline August 14th
How it works: 
Download the SHINNER app. Center on Malmö. 
Find the spots marked with the Bon Voyage logo – All the Bon Voyage sculptures are painted in stripes. 
Skate the spots, film, have fun. 
Edits need to contain  tricks from all the spots and be 1-7 minutes long. 
Videos are submitted by uploading to youtube and linking your clip via the the SHINNER app. 
Don't miss the video Premiere and Bon Voyage! exhibition during Skate Malmö Street (SMS)
August 12-15 2021