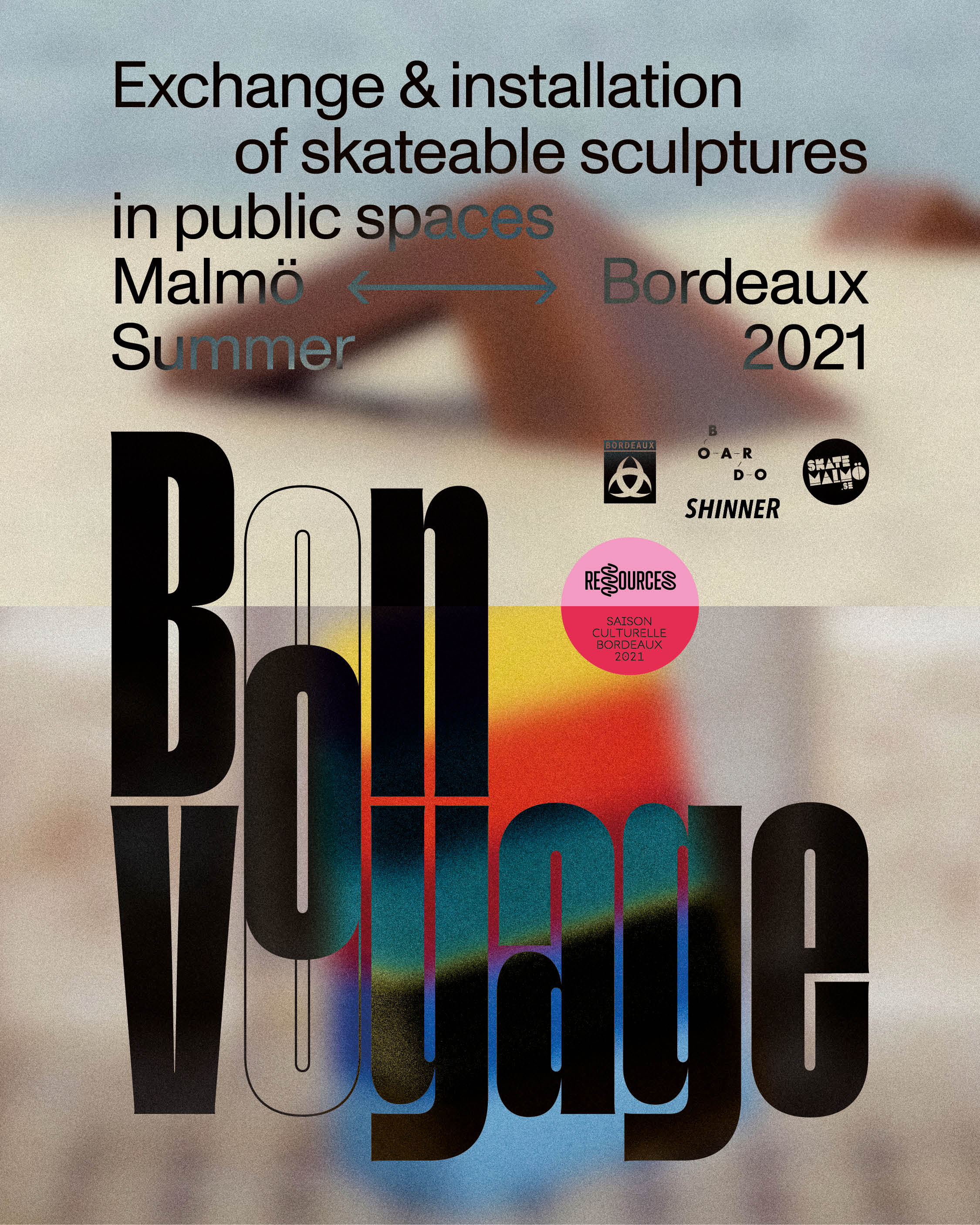 Bon Voyage
Bon Voyage is an exchange of skateable sculptures between Malmö and Bordeaux. During the summer months, each city will see a new series of objects to skate. 
This means Malmö will have six new sculptures to skate!
Spread around each city,  the sculptures are designed to add cultural value to the urban landscape while also providing skate functionality. 
On Wednesday the 8th of June, the obstacles will be placed around Malmö and the treasure hunt begins – Be the first to skate the spots and upload them to the SHINNER app! 
Over the summer, Skate Malmö will release different challenges for skating and filming the sculptures. 
Watch this space for more info on Wednesday 8th of June.