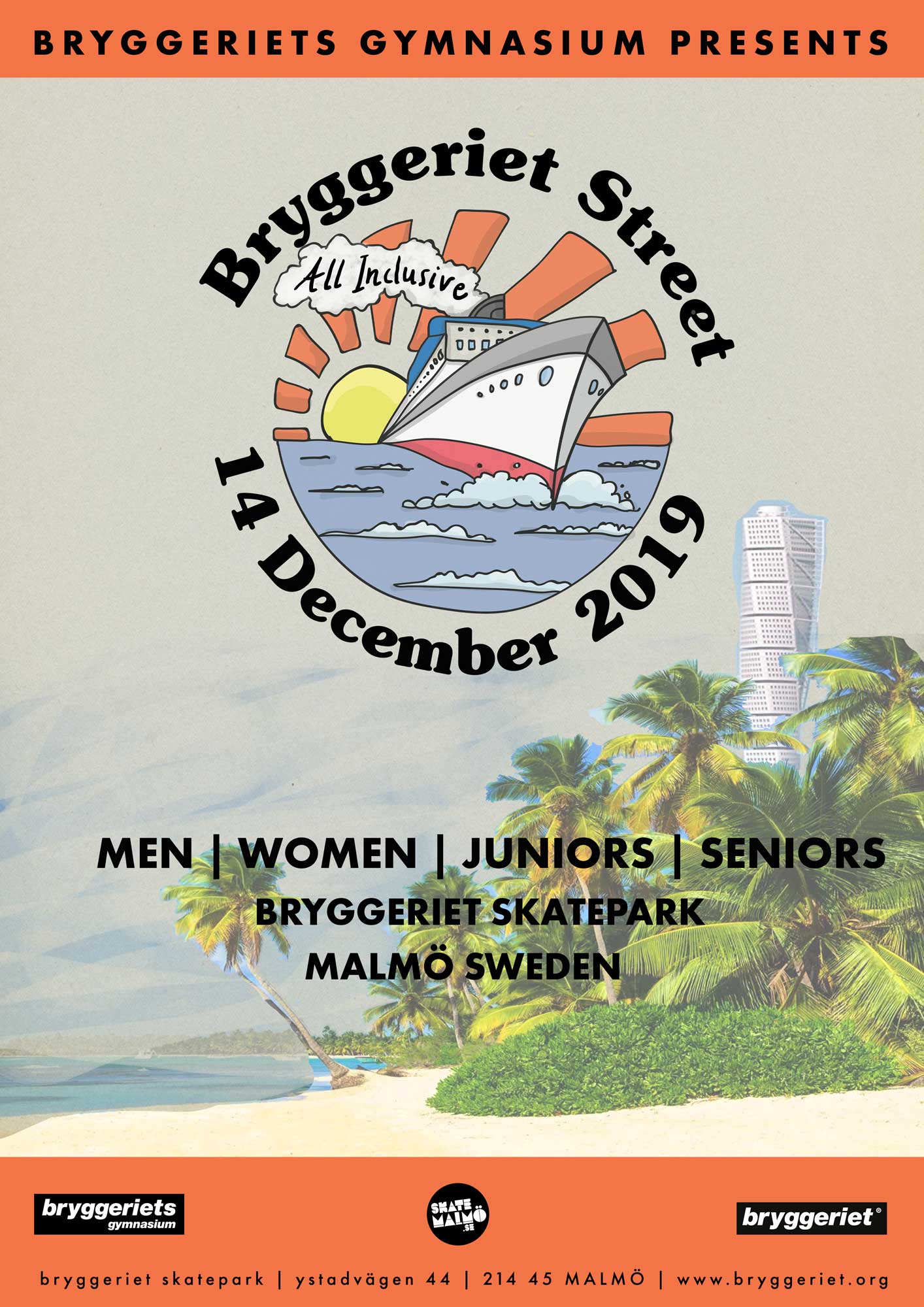 Bryggeriet Street 2019
Get on board! Bryggeriet Street is arriving to Bryggeriet Skatepark with the classic street comp that's been coproduced by the students at Bryggeriets Gymnasium for the last 6 years. All genders, all ages. Let's go!
Bryggeriet Street 2019
December 14
Bryggeriet Skatepark
Malmö Sweden
More info soon.