The barrier spot started out with just a few modified barriers and evolved over time to a nice selection of perfect obstacles in a very nice and relaxing environment. Just when the place was really taking off the winter came and so did the bulldozers.
R.I.P.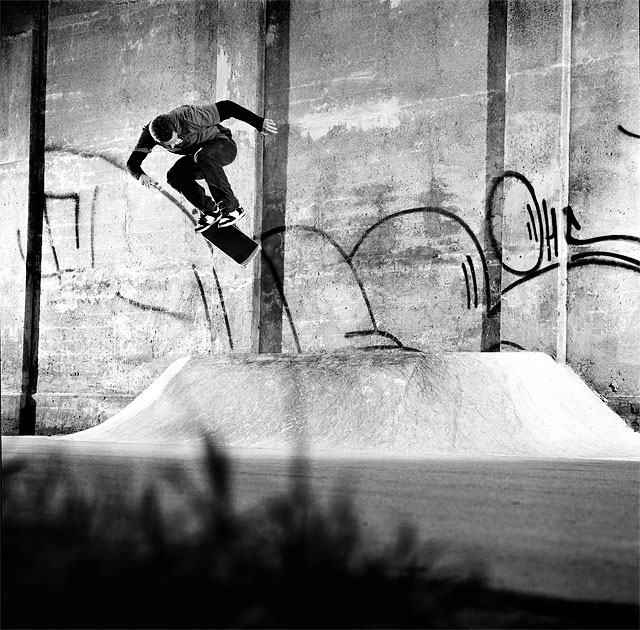 Daniel Håkansson. Kickflip.
Photo by Nils Svensson.