Welcome to yet another year of Vans Park Series World Tour competition. This year Malmö and Kroksbäck skatepark will be one of the five stops of the World Tour before the big World Championship in Chicago. This year we will also see a European Championship and a chance to qualify for the big World Championship. Just like last year the best park skaters in the world will gather at the fantastic skatepark in Kroksbäck here in Malmö.
Last year we got swamped for Vans Park Series Malmö. The crowds were big and the grandstands were crowded.
Due to the intensive crowd pressure, leaving your seat for food or the restroom meant running the risk of losing it. For some of our audience, this was a negative part of an otherwise amazing event.
For this year we have a new site-plan and more than 1000 more grandstand seats. The new setup means everyone who gets access to the grandstands will have access to toilets, restaurants and shops as well. The first 4000 people to arrive will get access to the grandstands. After that it's one-in-one-out. But there is more:
Outside of the grandstand area, you will be able to watch the show via live webcast on the big screen and enjoy food and drinks from restaurant Strandhuset. Beyond that, why not skate the temporary street course or just lounge in the cube sprawl. The Saturday show will not just be on for those who make it in to the grandstands, but for everyone who makes it out.  Food, drinks, fun and skateboarding.
See you out here!
Quick facts about Kroksbäck Skatepark
Construction year: 2016
Area: ca 1000 square meters
Material: Concrete
Disciplines: park terrain, bowls, transitions
Address:
Kroksbäck Skatepark
Kroksbäcksstigen
216 25 Malmö
Sweden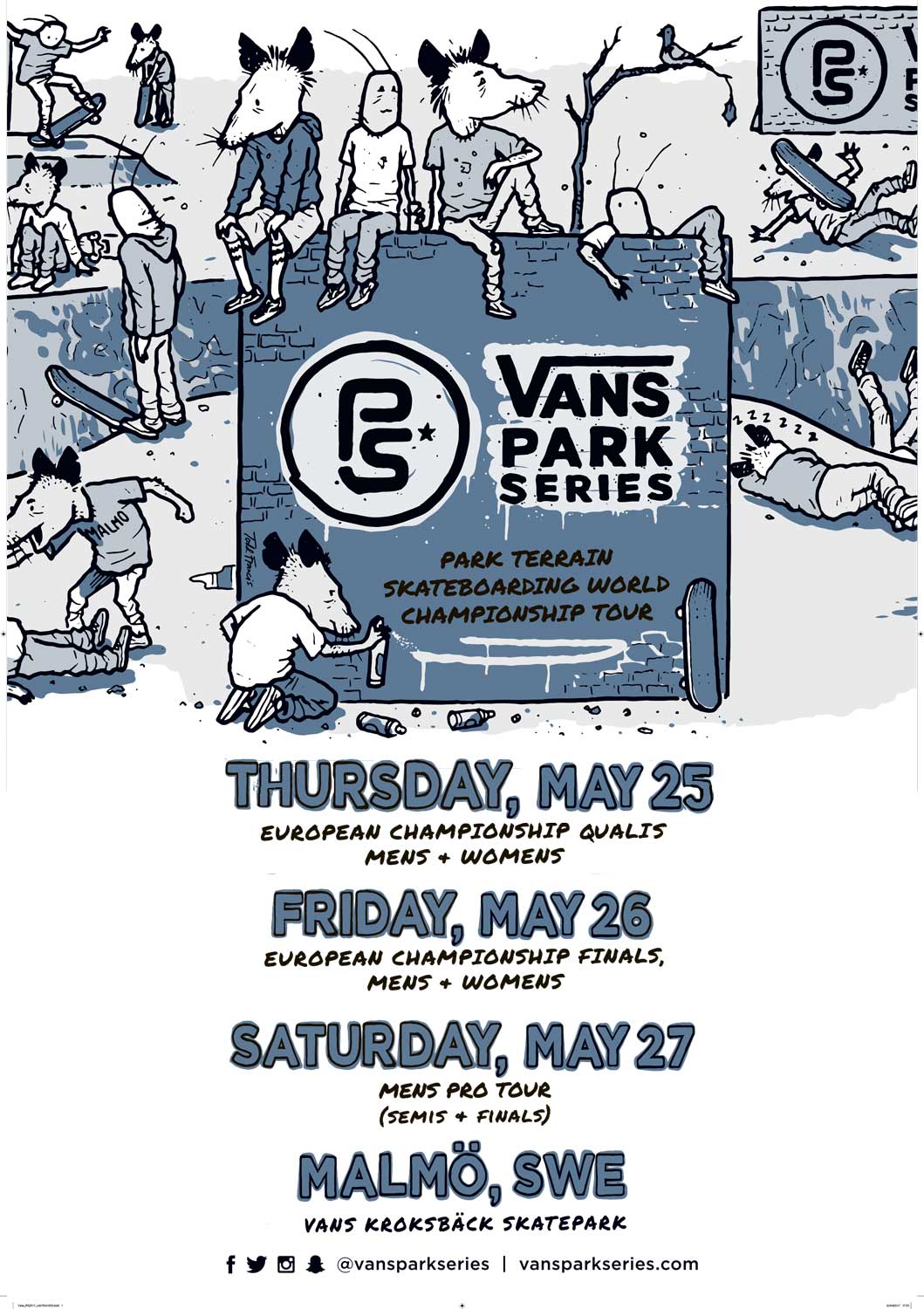 VANS PARK SERIES – PARK TERRAIN SKATEBOARDING WORLD CHAMPIONSHIP TOUR
MAY 25 – 27
KROKSBÄCK SKATEPARK
THURSDAY, MAY 25
EUROPEAN CHAMPIONSHIP QUALIFICATIONS
MEN & WOMEN
FRIDAY, MAY 26
EUROPEAN CHAMPIONSHIP FINALS
MEN & WOMEN
SATURDAY, MAY 27
MENS PRO TOUR
SEMIS & FINALS
SCHEDULE VANS PARK SERIES WEEK
Thursday 25/5 European Championship Qualifications
The contest site opens to the public 11.00.
13.00 – Men's European Championship practice
14.00 – Men's European Championship prelims
17.00 – Practice for tour challengers
19.00 – Practice for selected pros

Friday 26/5 European Championship finals
The contest site opens to the public 11.00.
10.00 – Practice for select pros
11.00 – Practice for tour challengers
12.00 – Women's European Championship practice
12.30 – Women's European Championship final
13.00 – Men's European Championship practice
13.30 – Men's European Championship finals
15.00 – Practice for tour challengers
16.00 – 19.00 – VPS World Tour prelims
Saturday 27/5 Vans Par Series Pro Tour semis & finals
The contest site opens to the public 11.00.
13.00 – VPS World Tour practice
15.00 – VPS World Tour semi-finals
17.00 – VPS World Tour finals
17.15 – VPS World Tour prize giving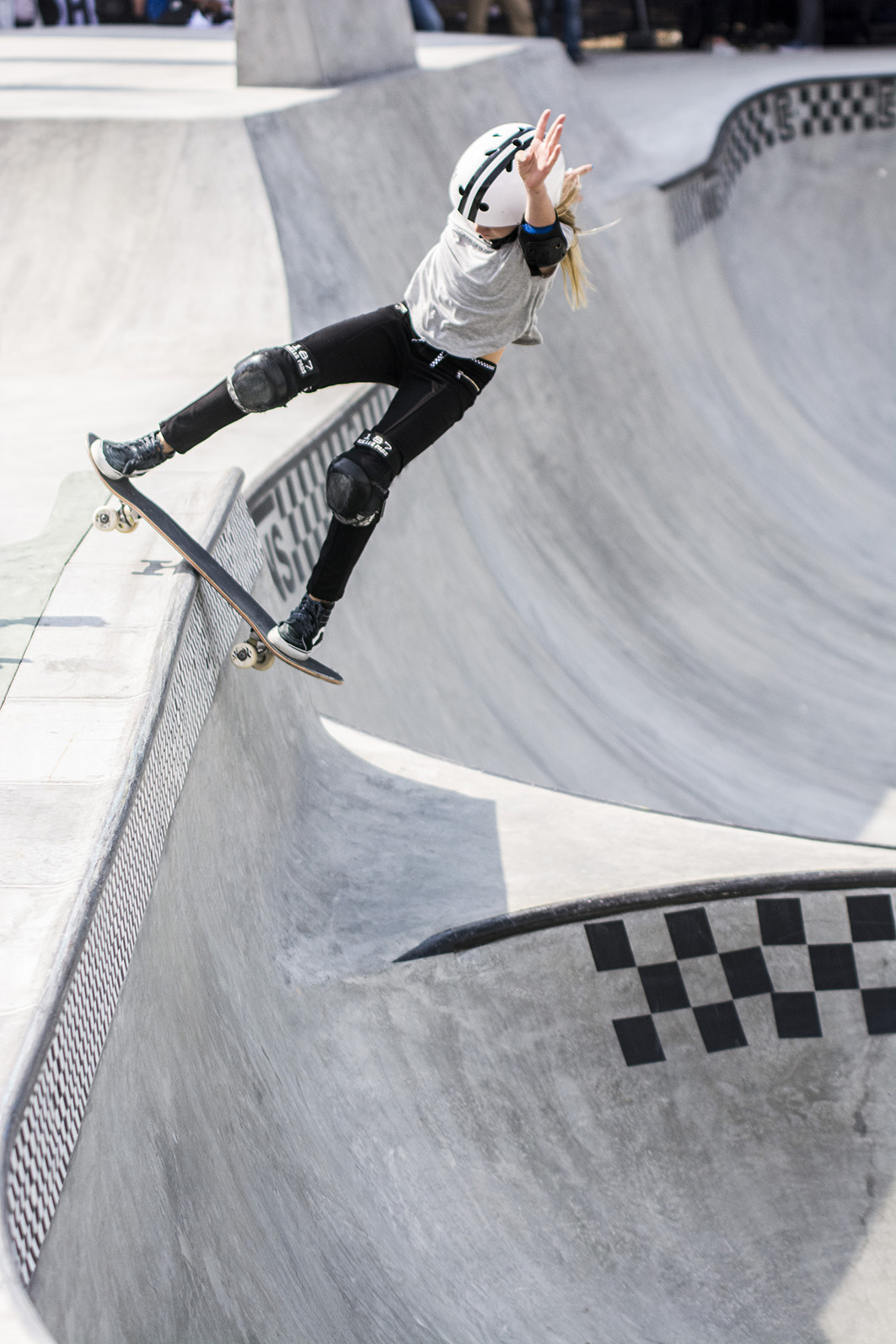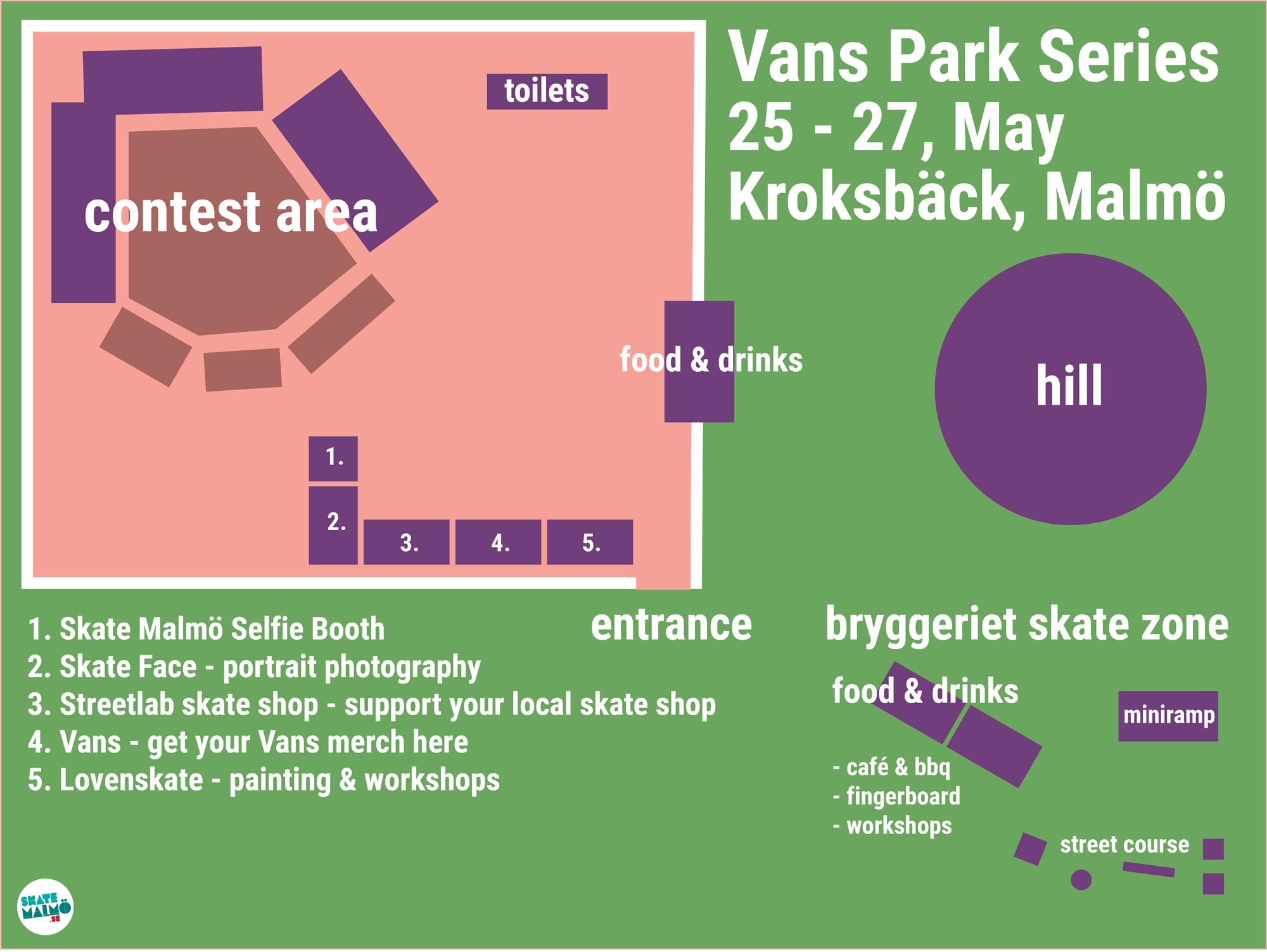 what's going on at the contest site?
Bryggeriet Skate Zone
Bryggeriet will set up camp just outside the contest area BBQing burgers, selling drinks, snacks and candy, hosting a couple of workshops and set up a miniramp and a little street course. If you rather skate with your fingers there will be a big fingerboard park as well.
We had a chat with Nils Svensson to get some more details about the Skate Photo workshop he's hosting and other bits and bobs Bryggeriet are doing for this event.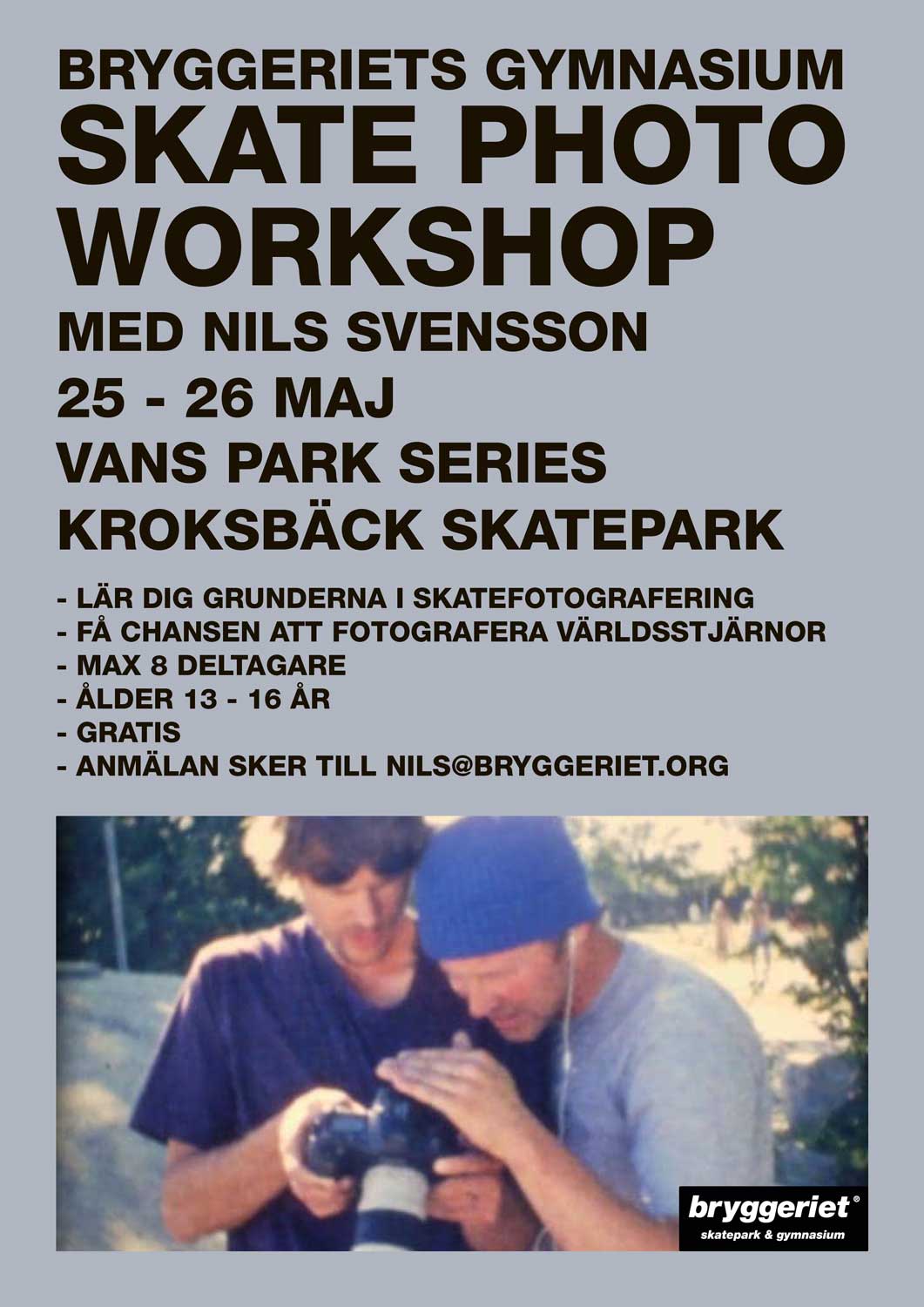 "If you are interested in Skate Photography, are in the age of 13 – 16 years old, have your own camera then you are very welcome to join this two day skate photography workshop for free. You will learn a lot of practical information, get some in-depth knowledge of how to create fantastic skate shots, and you get the chance to shoot actual skateboard stars at the contest. So just send an email to register to nils@bryggeriet.org, but there is only 8 spots so don't hesitate too long. The workshop is on the 25th – 26th of May, from 10.00am until 4pm both days.
The same days we are also hosting a Fanzine workshop aimed at the same age group, 13 – 16 years. This one is also free and you just show up between 12pm – 3pm at the Bryggeriet tent. The workshop is hosted by Tösabidarna and will be lots of fun and creative. All the work we produce these two days, photography and fanzine making, will be displayed in the tent for the finals day on saturday the 27th.
More info about the workshops here(photo) and here(fanzine).
We will also have a little street course and a miniramp next to our tents where you can skate as much as you want and during a couple of hours each day there will be boards and instructors for you who want to try skateboarding for the first time."
Streetlab Skate Shop
Streetlab is Malmö's local skate shop. It was established 2001 and is run by dedicated skateboarders with over 50 years of combined skateboard experience. A good skate shop is of huge importance for a thriving and blossoming skate scene and Streetlab has been a cornerstone of Malmö's skate scene for a long time.
We had a little chat with Fredrik Nilsson, the owner of Streetlab, what we can expect to find at the Streetlab booth during the contest.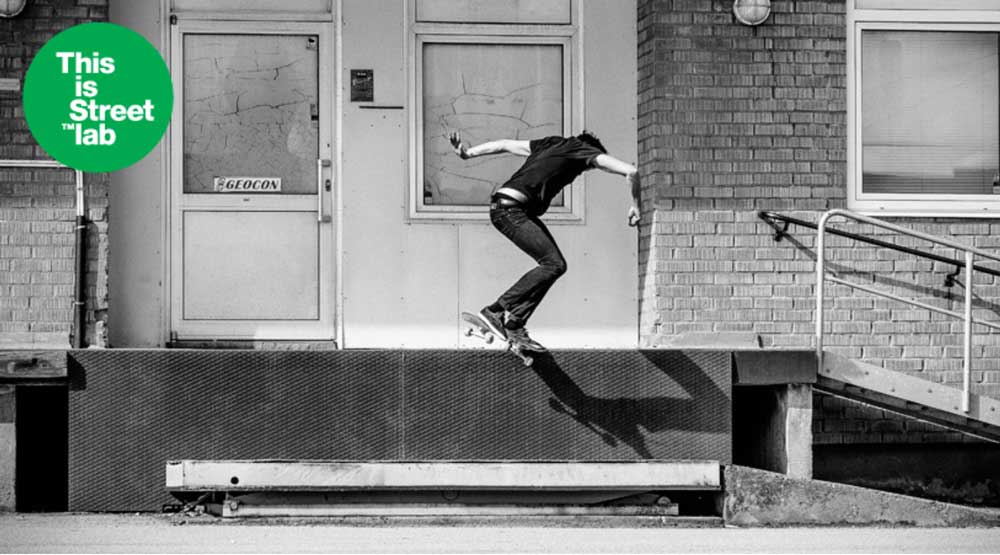 "We are aiming to present to everyone what the Malmö skate scene has got to offer, with all the great brands and cool stuff coming out of this lively skate city. You will find local brands like Polar Skate Co, Poetic Collective, Post, Kato and our own Streetlab brand. We are also opening a Vans shop in shop on thursdag afternoon at our shop on Regementsgatan with some good music, good beverages and good vibes. You are all very welcome!"
Selfie Booth
Make your visit to the Vans Park Series a memorable one and take a photo of yourself in our selfie booth. Free of charge!
Skate Face
Portraits of Skaters by Peter Gehrke & Klas Hjertberg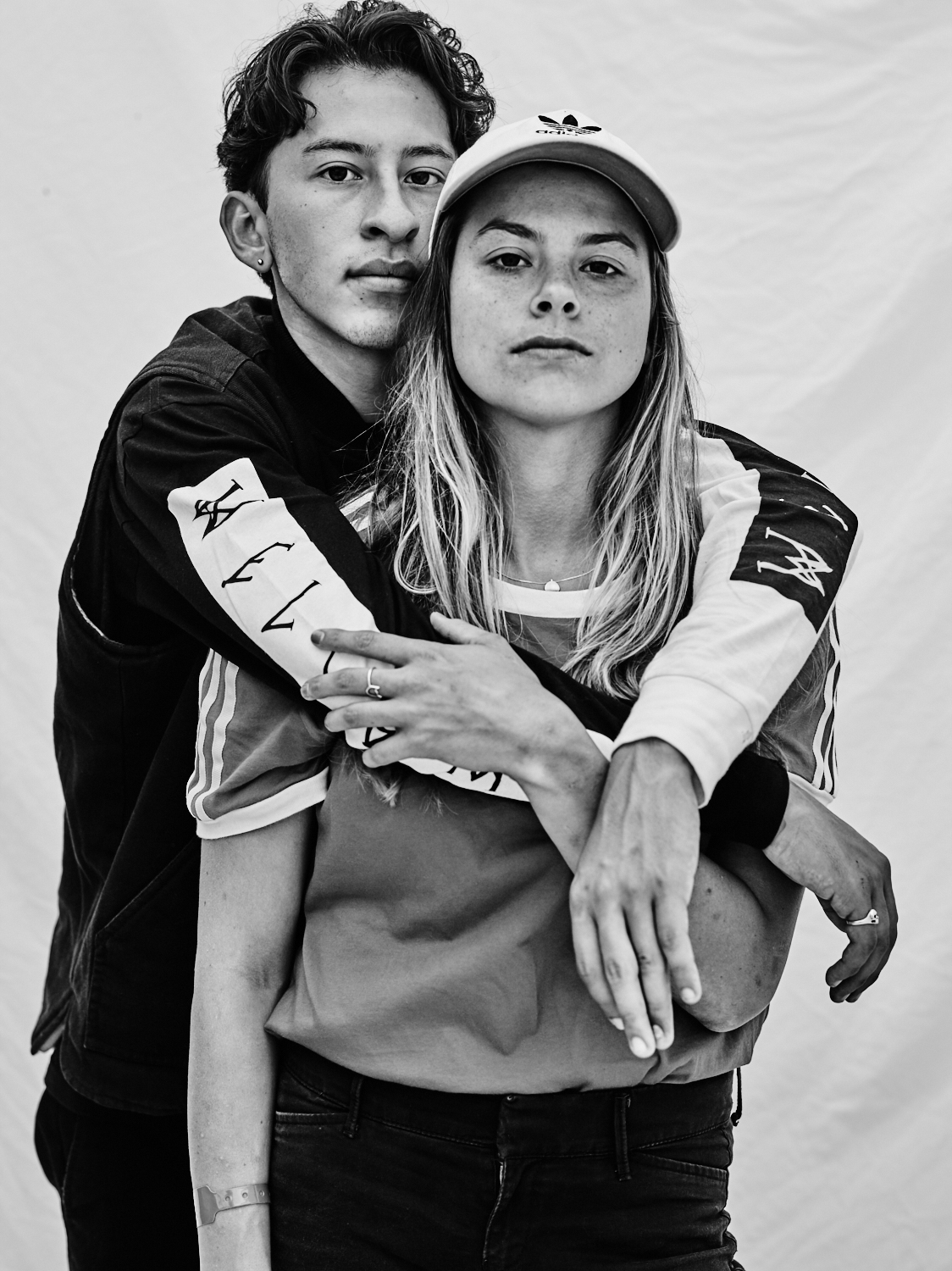 Peter and Klas will be shooting portraits of the contestants during the whole event. The photos will be printed out on the spot and it will be an ongoing exhibition that will follow the feel and groove of the riders and event.
Lovenskate
Based in East London, and having been making Zines, T-shirts and Printing skateboards since 2001,  Lovenskate is a true representation of what we love about Skateboarding – all aspects, the enjoyment, the creativity, the exploration and the dedication.
Lovenskate will host a creative corner where you can paint and decorate paper Vans shoes. Lots of tea, inspiration and goodies will be promised.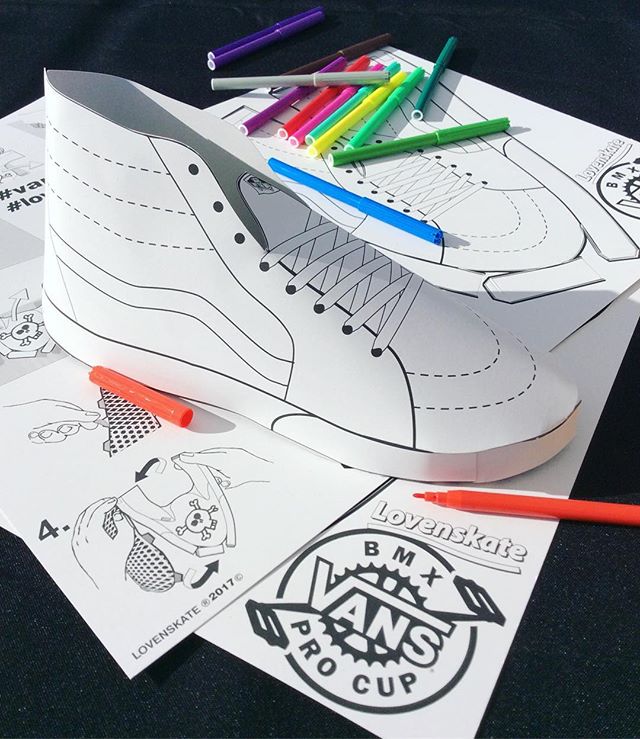 How to get there:
Kroksbäck skatepark is located here
If you are not getting there by foot we recommend public transport.
If you are arriving by train it's a short walk from Hyllie station.
The closest buss stop is "Hylliebadet" where bus 8 stops.
If you are arriving by car there's a lot of parking around Hyllie station or Emporia shopping mall.
Security
All visitors must go through a brief security check. Things that may be regarded as harmful are not allowed. This judgement will be made by our hosts. You are not allowed to bring in any alcohol. All other drink or food is ok. No glass bottles.
Prams / Strollers are not allowed at the contest site due to safety reasons. There will be a specific area by the entrance to park your pram / stroller as soon as you've  gone through security.
Bring a water bottle
There will be water available on site so bringing a water bottle would be a good idea. No glass bottles allowed.
Toilets
There are several toilets on site. Also handicap specific ones.
Food and Merchandise 
There will be food and merchandise for sale on site but not all accepts card payments so bring cash.
No smoking on the grand stands.
More info about the comp at www.vansparkseries.com/
Kroksbäck Skatepark
Kroksbäck Skatepark
THE ROAD TO MALMÖ
For Vans Park Series, Skate Malmö was collaborating with Phil Evans in producing 'The Road to Malmö', a series of films highlighting different aspects of Malmö as a city for skateboarding. From the skaters, to the spots, to the collaboration between the City and Bryggeriet.  Enjoy!
Vans Park Series Malmö 2016
What a week!
The main show rolled into town and we were ready for it. Vans Pro Skate Park Series World Championship Final. Get your head around that for a minute, eh? Big guns in town. Full squad.
After months of preparation, building a park and feeding the hype it was go-time. While CPH Open was kicking off across the sound, grandstands were being put into place in Kroksbäck and the site for the World Championship Final was taking shape. Even before CPH Open was over, the riders started to arrive. Hatchell, Kowalski, Sorgente, Schaar, Lynn, Armanto, Zeuner, Barratt. Brewing.
Monday kicked off the Skate Malmö: Side Show with the park opening. Mayor, Klezmer, million neighborhood kids, media, sunshine. Pedro Barros, Julz Lynn. Charge!
Wednesday: Deep-End Session. The annual congregation at Stapelbäddsparkens gnar-pocket once again got cooking. Do something – get cash. Join in, get hyped. Have it!
Thursday: We're everywhere! Visitors travelling to Central Station for the Malmö Festival were confronted with a throwback 80's setup and the Central Station Jam. Jams, tricks for cash, skating cars. There's a reason the classics are classics.
Friday: Side Show at the Main Show!
When in Malmö, you should get to skate. Skate Malmö: Shred! is the open contest at the new Kroksbäck Skatepark. €3000 on the line and free to enter. Shredding took place, the Side Show crew took the Main Stage and all was well. Watch this space for results and recap.
Saturday: Vans Pro Skate Park Series World Championship Final
The crowd! Queues for miles, grandstands at capacity and the hills by the park packed. Malmö loves skating and came out in full force to show it. Thanks everyone for showing such good patience with queues and limited grandstand access. Sunshine, food, drink and good times.
All the kids in Kroksbäck know Julez! Crowd favourite did the drop-in noone else would and won the hearts of the crowd. Brighton Zeuner is 12 and the world champion after putting together an mind-blowing run, ending with a bs 360 over the launch-island that she had been trying all week. When the lines align, it's a joy to watch and Brighton's reaction after that last trick will be putting smiles on faces for some time to come. No doubt well deserved. Fuck yes, Brighton!!
It's easy to expect that it takes a skate-nerd to appreciate the finer subtleties of skateboarding. Style, technicality, precision, creativity. These are all things skaters like to think the 'general audience' won't appreciate. With this in mind you havet o give it to the Malmö audience: They saw what the skaters saw. Seeing the same line every run doesn't necessarily build the hype, while standout tricks stick to the memory and make a stronger impression. The audience wasn't there to judge, they were there to enjoy the skating. And that they did. Nice one, Malmö.
Hometown-hopeful Oski laid down improvised runs and the crowd loved the fact that they didn't know what to expect. In the end that wasn't enough to reach the finals, but everyone got to see Oski do what he does best. As the finals approached, the sky was graying over. Two runs in it started spitting enough for the tension to intensify, and the pace to speed up, but it stayed dry. The atmosphere intensified and the last runs had full focus.
Grant Taylor, Corey Juneau, Ivan Federico, Jack Fardell, Pedro Barros, Ben Hatchell, Kevin Kowalski and Alex Sorgente battled it out with run after run outdoing the previous. No one could knock Pedro on power or Jack Fardell on five-0 fakies, Ben Hatchell's gap-tombstone-ollie out transfer may have been the banger of the day and Ivan Federico nailed all the hard tricks in his line, but in the end Alex Sorgente's combination of power and fine-tuned calm control earned him first.
Here's some photos from the week shot by our photographers EKEN and RAMIN.
BBC:
Skateboarding leaps into the Tokyo 2020 Olympics
Huck: 
Is Malmö the most skateboard-friendly city in the world?
TV4: 
VM i skateboard – nu inleds finalen i Malmö
SVT: 
Dubbelt amerikanskt i skateboard-VM
SVT Play: 
VM i skateboard avgörs på Kroksbäck skatepark
Sydsvenskan:
VM-final gav Malmö en ny park – nu är den invigd
Oski: Mer nervöst nu när vänner och familj kollar
Bildextra: Skateboard-VM i Malmö
Vice: 
Skateboarding in Malmö
Thrasher magazine:
Vans Park Series: Malmö Women's Highlights
Vans Park Series: Malmö Men's Highlights
Vans Park Series:
Free skateboard magazine: 
Vans Park Series Finals Photo Recap
i-D: 
Lizzie armanto on the lack of diversity in skating