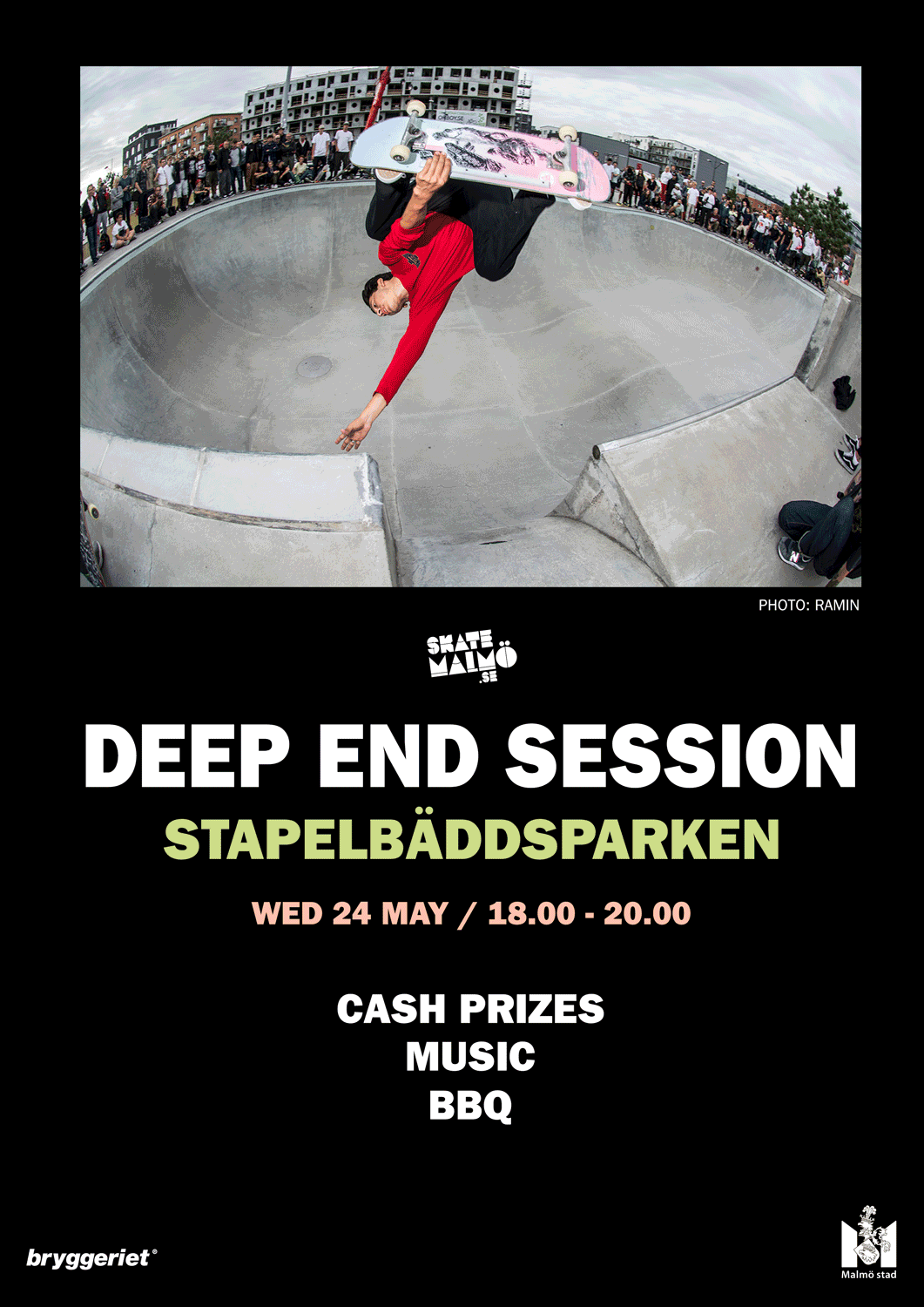 TO KICK OFF THE VANS PARK SERIES WEEKEND WE INVITE YOU ALL TO THE SKATE MALMÖ DEEP END SESSION AT STAPELBÄDDSPARKEN.
CASH PRIZES, GOOD TUNES AND TASTY BBQ (HOPEFULLY). WE WILL KICK OFF AT 18.00 AND KEEP THE BOWL PIPING HOT UNTIL 20.00.
FREE TO ENTER – FREE TO WATCH!