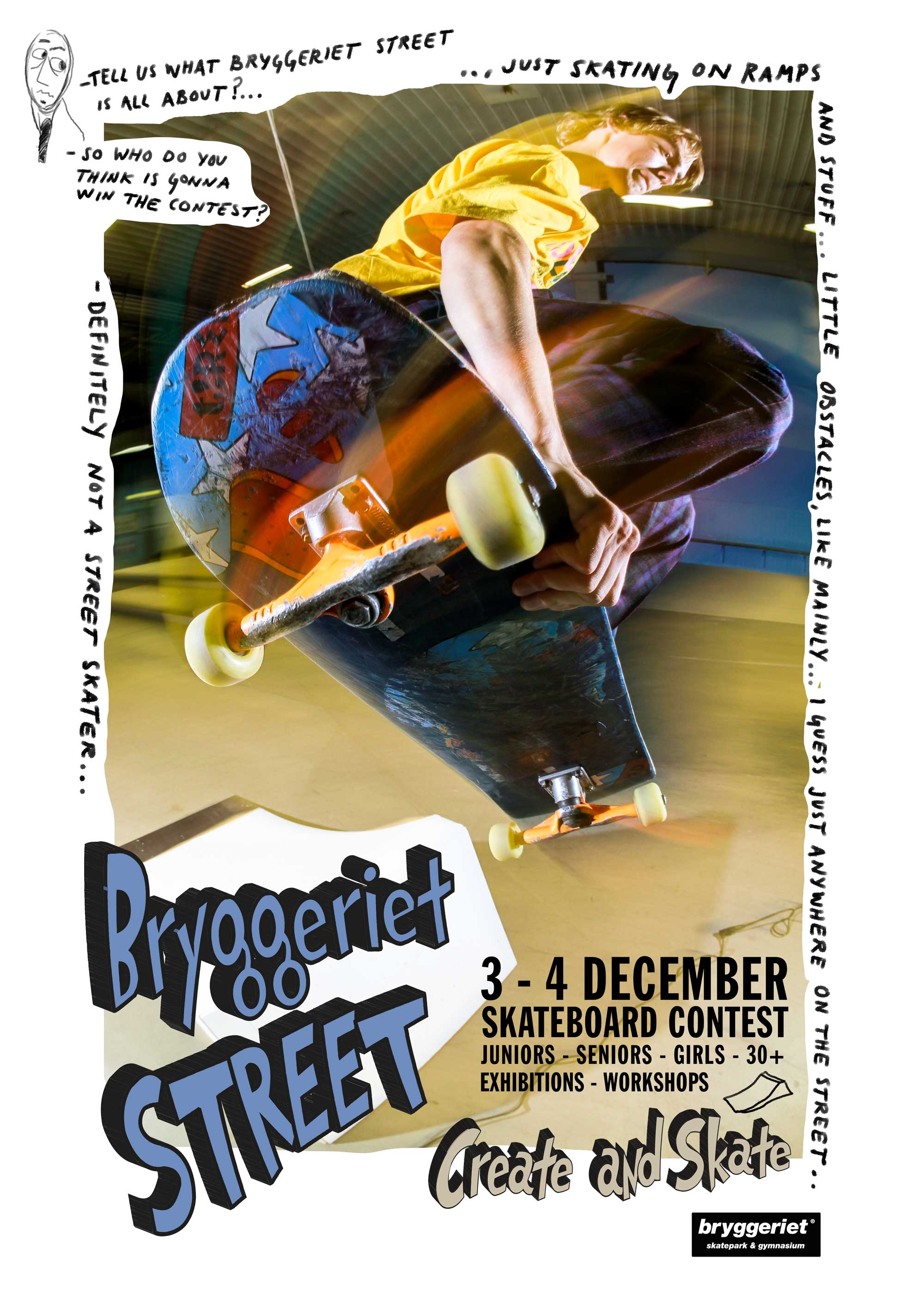 Bryggeriet has since the start in 1998 been producing all kinds of events, everything from small local street comps to European Championships and big international events at our outdoor parks at Stapelbäddsparken, Sibbarp Skatepark and the new park Kroksbäck skatepark. Today we have a few established events like Vert Attack, Skate Malmö Street, Folkets Miniramp Jam and Get Set Go and for the third year in a row – Bryggeriet Street that is an indoor event. Bryggeriet Skatepark is one of the best skateparks in the world and every year we invite skaters from all over to come and join the fun here in Malmö.
Bryggeriet Street is produced together with the students at Bryggeriets Gymnasium. Everything from concept, logo, graphics, poster and videos is done by the students and with Bryggeriets experience we make sure Bryggeriet Street will be an event not to miss.
Bryggeriet Street Skateboard Contest
3 – 4 December 2016
Bryggeriet Skatepark
#bryggerietstreet
Check this space and bryggeriet.org for more info in the future.